Jimmy Mistry Launches world's first business platform, DLC to create global community of entrepreneurs, professionals and young leaders
As a part of its first round of fund-raising, Della Leaders Club aims to raise Rs. 50cr in three months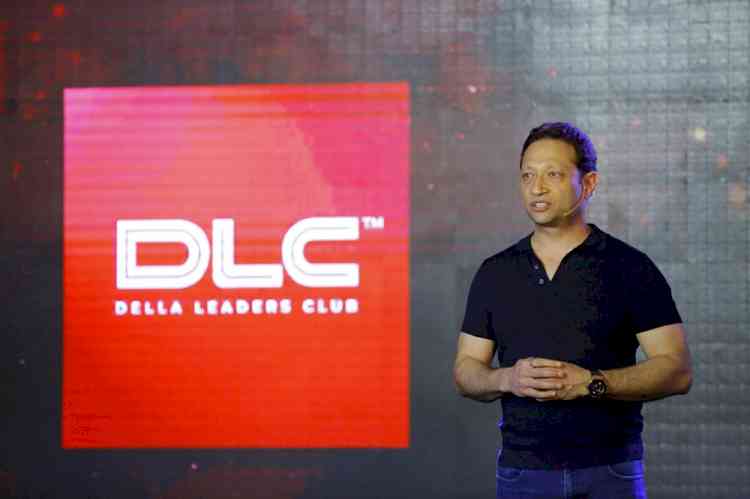 Mumbai: Mr. Jimmy Mistry, innovator, design thinker and social entrepreneur announced the launch of Della Leaders Club – world's first technology enabled global business platform designed to create a robust support system for leaders across industries globally.
The platform was formally inaugurated in Lonavala on Saturday, June 12, 2021 in the virtual presence of Mr. Nitin Gadkari, the Hon'ble Minister for Road Transport & Highways and for Micro, Small and Medium Enterprises, Government of India, Mr. Aaditya Thackeray, the Cabinet Minister of Tourism and Environment for the Government of Maharashtra, along with business and domain leaders from across the world.
Speaking at the launch, Mr. Nitin Gadkari said, "Knowledge is power and the conversion of knowledge into wealth is the future of this country. I congratulate my friend, Jimmy Mistry, who has launched the World's 1st Business platform called Della Leaders Club (DLC) to help leaders in the post-pandemic world. The DLC platform will surely create a a new vision for the young leadership and entrepreneurship in the world."
Mr. Aditya Thackeray lauded the new venture and commented, "My heartfelt congratulations to Jimmy Mistry on the setup of the Della Leaders Club. Kudos to your creativity! The World's 1st Business Platform will connect organizations and bring the best of the world to our own country apart from social impact. Today with COVID, the biggest impact anyone can have is by way of job creation to sustain families and keep things going. I wish the DLC all the best."
 
Being a first-generation entrepreneur, Jimmy strongly believes that modern leaders, especially in the post pandemic world, will benefit greatly from the knowledge and experiences from global leaders. His vision for DLC is to create an exclusive and secure global community of leaders that will help each other evolve from a life of success to a life of significance.
"After designing for some of the world's most successful entrepreneurs, corporate professionals, celebrities and socialites over the last 25 years, I observed that they were hungry to learn and stay ahead of the curve. We live in a volatile world and I realised that leaders, across industries, need a support system that will empower them. This platform goes beyond just networking and focuses on knowledge development along with community outreach" said Mr. Mistry, Founder and Chairman of Della Leaders Club.