JFA mourns untimely demise of Ripul Kalita
Ripul was associated with satellite news channel Prag News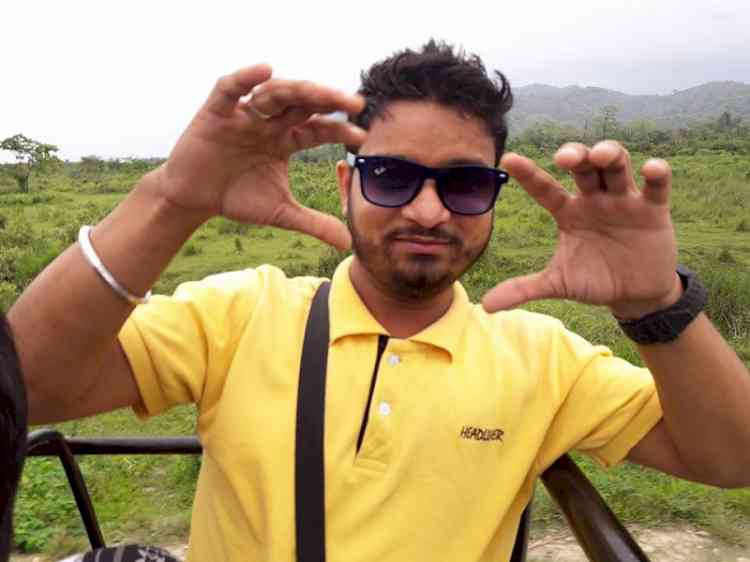 Ripul Kalita.
Guwahati: Journalists' Forum Assam (JFA) expresses profound grief at the untimely demise of video journalist Ripul Kalita, 35, who breathed his last on 19 June 2020 evening in a city-based hospital. He was suffering from various ailments for some time.
A resident of Geetanagar locality of Guwahati, Ripul was associated with satellite news channel Prag News for over a decade as a hardworking camera person. He left behind his parent, three brothers, one sister and a host of well-wishers.
"Ripul is the seventh media person, who died untimely during the nationwide Covid-19 lockdown in Assam," said a statement issued by JFA president Rupam Baruah and secretary Nava Thakuria adding that earlier the State lost Manik Sarma, Pijush Kanti Das, Mozahedul Haque, Padmeswar Chitrakar, Bhaskar Dutta and Pranjal Hazarika to different ailments.
JFA also urges the media houses in the State to organize regular health awareness and check-up camps for the benefit of their employees. The forum expresses hope that the practicing physicians with other health workers would support the endeavour as a preventive measure to save precious lives of many media persons in Assam.