JFA DECLARES RONNY ROY AS MEDIA MARTYR AGAINST CORONA
ROY IS THE FIRST WORKING JOURNALIST IN INDIA TO SUCCUMB TO THE DEADLY VIRUS INFECTION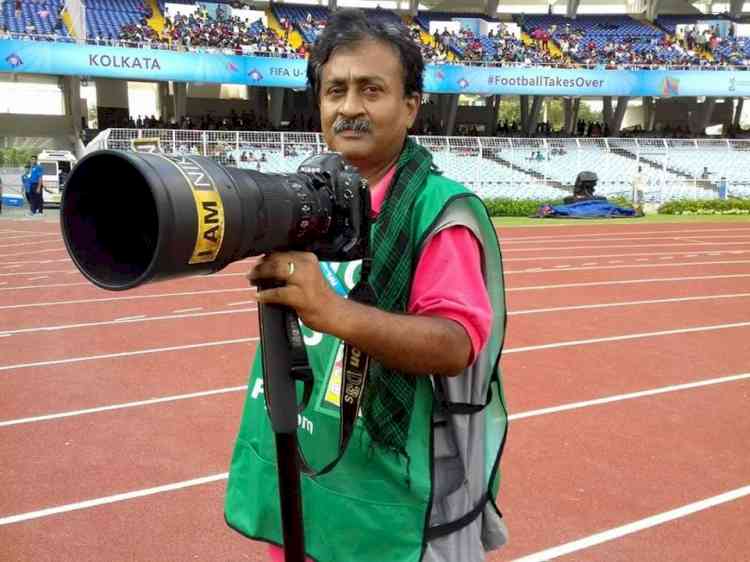 Senior photojournalist Ronojoy (Ronny) Roy.
Guwahati:
Journalists' Forum Assam (JFA) mourned the sad demise of
senior photojournalist Ronojoy (Ronny) Roy in suspected novel corona
virus complications and declares him a brave media warrior in the
fight against the Covid-19 pandemic outbreak in India. Roy, 57, lived
in Kolkata and lost his wife Pinki Roy to cancer four years back. They
did not have any child.
Roy is the first working journalist in India to succumb to the deadly
virus infection and he should be regarded as a media martyr in the
ongoing worldwide war against the pandemic, said a statement issued by
JFA president Rupam Barua and secretary Nava Thakuria adding that
nearly 75 media persons have been tested positive for the deadly virus
across India.
JFA, meanwhile, appreciated the gesture shown by Assam government to
include  all journalists in a life insurance coverage of Rs 50 lakh
each who have been tirelessly reporting the pandemic in the State.
Thanking State chief minister Sarbananda Sonowal and finance-health
minister Himanta Biswa Sarma personally the forum expresses hope that
it would inspire scribes to continue their selfless services to the
nation.
In another occasion, JFA expressed dismay at the half-a-day long
interrogation of Republic TV editor-in-chief Arnab Goswami by the
Mumbai police over an FIR against him by some Congress leaders. It
also added that the police had seemingly ignored the incident of
attacking Arnab and his editor wife in Mumbai recently by two goons
and went after the outspoken journalist as he criticized the Congress
chief in various statements.