JFA condoles untimely demise of printer-publisher Rantu Das
Das, 54, was admitted to the hospital few weeks back with various ailments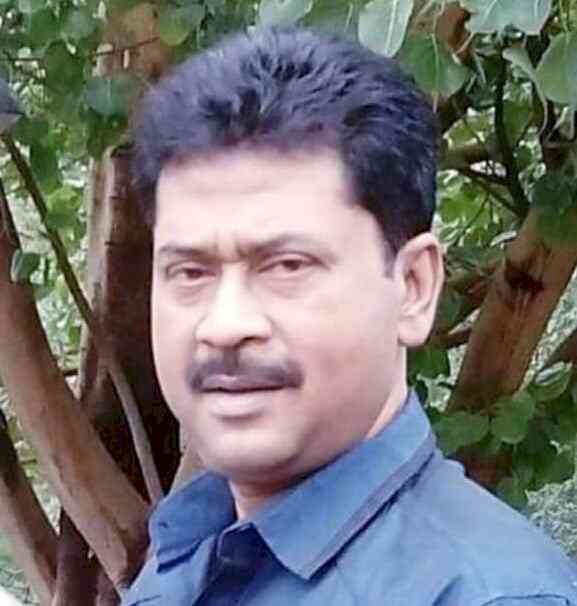 Rantu Das.
Guwahati: Journalists' Forum Assam (JFA) expresses shock at the demise
of Rantu Das,  printer-publisher of an Assamese newspaper, who
breathed his last this morning (3 July 2020) at a city-based hospital.
The director of frontier publications private limited, which publishes
popular  daily newspaper Asomiya Khabar, also tested positive for
Covid-19.
Das becomes the first victim of novel corona virus infection in
northeast India. Days back, another printer-publisher of Hindi
newspaper  Nishpaksha Samachar Jyoti, Prahlad Kumar Agarwal tested
positive for Covid-19.
Das, 54, was admitted to the hospital few weeks back with various
ailments. According to the doctors he dies of heart-failure but later
tested positive for Covid-19. Das was a reputed businessman and
associated with the newspaper since its inception. He left behind his
wife, one son and one daughter with a host of relatives and
well-wishers.
"We reiterate our demand for mass Covid-19 screening of all media
employees by the respective managements as early as possible," said a
statement issued by JFA president Rupam Barua and secretary Nava
Thakuria adding that State health minister Dr Himanta Biswa Sarma
should support the initiative as an honour to scribes, who are playing
the role Covid-19 warriors with discriminating necessary information
in the time of a pandemic.
Mentionable is that India as a nation lost three scribes to Covid-19
complications till date.  Hyderabad based journalist Manoj Kumar, who
worked for a popular Telugu news channel, Agra based journalist Pankaj
Kulashrestha and Kolkata based photojournalist Ronny Roy earlier
succumbed to Covid-19 infections.