JEEP AND 4X4 OFF-ROADERS RACE UP ANTICIPATION LEVELS FOR MILITARY LITERATURE FESTIVAL
Author(s): City Air NewsVINTAGE CAR DISPLAY CASTS A SPELL AROUND YOUNG SPECTATORS Chandigarh, November 29, 2018: Enthusiastic amateur 4X4 off-roaders on Thursday put their vehicles through the paces raking up adrenalin levels for the much...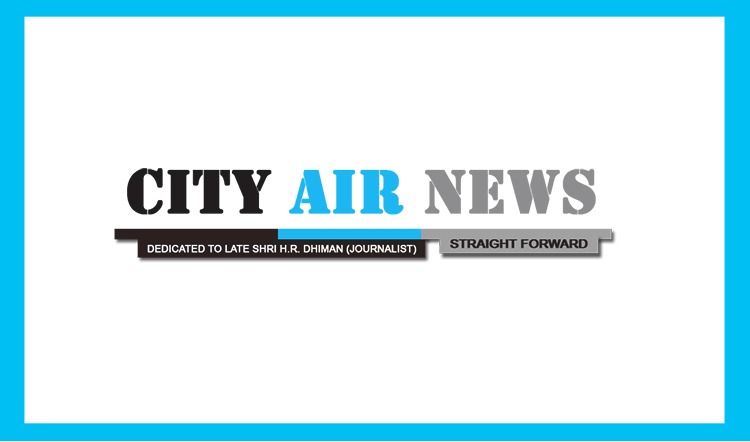 VINTAGE CAR DISPLAY CASTS A SPELL AROUND YOUNG SPECTATORS
Chandigarh, November 29, 2018: Enthusiastic amateur 4X4 off-roaders on Thursday put their vehicles through the paces raking up adrenalin levels for the much anticipated Military Literature Festival (MLF) slated to be held here from December 7 to 9.
The events being held as part of 3-day Military Carnival in run up to the main event saw 35 teams, mostly first timers, manouevring their specially crafted machines through the arduously challenging more than thirty Kilometers trail obstacle course.
The off-roaders also mesmerised with their obstacle tackling skills by flamboyantly overcoming articulation pits, excel breaker and small man made ditches.
The Military Literature Festival is a joint initiative of the Punjab Government, led by Chief Minister Captain Amarinder Singh, and the Chandigarh Administration led by V P Singh Badnore, in collaboration with the Indian Army. The inaugural event held last year had drawn all round success and appreciation from Defence as well as Civil fraternity.
The events held today with assistance from Army Adventure Cell are aimed at showcasing Army's off-roading expertise with a greater goal to attract youth towards Defence Forces.
Later in the day, various cars of vintage collection captivated the audiences during the Classic Car Display Show.
The highlight of the show was British Ford of 1932 make besides Morris Minor 1000 and Fiat 500 C Topolino. Chevrolet 1960 was another machine evoking a sense of awe and intrigue amongst young children.
Earlier, after the flag-off from Rajendra Park through Nayagaon till village Masoul and back, off-roaders steering imposing Jeeps of all sizes and shapes exhibited their driving skills negotiating slush, deep pits, ditches and steep rocky climbs.
Riding the world acclaimed Polaris, Thars, MM 550 to Gypsies and Boleros, the young drivers exhibited courage, power, patience and resilience embodying the spirit of the defence forces.
The course with moderate stiffness levels was consciously chosen keeping in view the first time riders. The trail course which was open to all age categories above 18 elicited huge participantion bringing out the joy of driving in the lap of nature adhering to rules of the road where none exists.
Inaugurating the Vintage Car Display alongwith Senior Advisor to CM LT. General (Retd.) T S Shergill Cabinet Minister Manpreet Singh Badal while appreciating the efforts of the organisers for making a concerted effort to disseminate information about activities of Army stated that Punjab and Indian Army are complimentary to each other.
Our brave boys and girls have always been at the forefront of serving the nation, and this passion and commitment needs to be harnessed further added the Punjab Finance Minister who has also personally contributed four jeeps and a Bullet Motorcycle to the display.
On the occasion. Haryana Finance Minister Captain Anhimanyu accompanied Manpreet Singh Badal and General (Retd.) T S Shergill.
General Shergill while applauding the participants highlighted the importance of service in the forces. Indian Army is a great institution which offers marvellous leadership roles for the young officers enabling them to lead a fulfilling life in the service of the country, added General Shergill.
Earlier, the 4x4 Trail Drive was flagged off by General (Retd.) TPS Waraich. Lauding the organising team of Western Command for coming up with these novel ways of youth outreach, he urged youngsters to take fullest advantage of these endeavours hoping that more such events would be held in future.
The Carnival would continue enthralling audiences tomorrow and day after with incredible air feats of Para Motors, mesmerising Vintage Car Display and Equitation Tattoo, Weapons display, besides bringing alive the grit and determination of Saragarhi martyrs through a Light & Sound Show. Braveheart's Ride December 2.
Sharing his experience, the first time trail riders duo of Gurjot Singh Saini and Manpreet Dhillon of Mohali thanked the organisers for giving them this great chance to off-road along with several of defence participants. These events would go a long way in promoting the culture of defence forces amongst all, they added.
The events today witnessed a huge public response besides students from various school and colleges and NCC cadets adding a special flavour. More than 3000 people from all walks of life attended the events today, with higher numbers expected for the next two days.
Date:
Thursday, November 29, 2018