Jamie Lever on mimicking father Johny Lever: "I never knew how to mimic him!"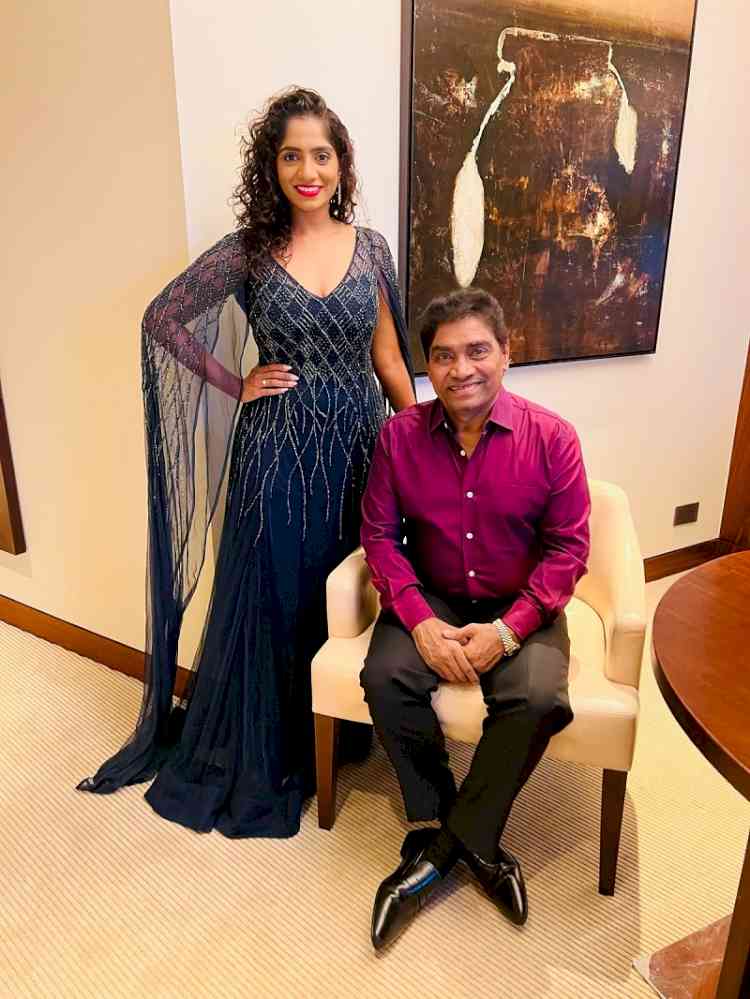 Jamie and Johny Lever.


Jamie Lever and her brother Jesse have left viewers spinning with their recently released adventurous mini-series on MX Player, 'A Spin Around Dubai'. While viewers are in awe of their bond and comical timing, what is creating conversation is also Jamie's outstanding mimicry. From mimicking Farah Khan to Asha Bhosle, the young comedian is known for her hilarious renditions of celebrities. Recently, Jamie spoke about how she's worked on mimicry and revealed how she mimicked her father, the legendary actor comedian Johny Lever.
"Mimicry is a form of comedy that I chose to do and I feel that very few people are skilled at it. I have a knack for it, so I wanted to use it to push myself in the field and it has been a big advantage for me. Actually, it was not dad but Ashaji (Bhosle) was the first personality whom I mimicked, and that's how I began this fun-filled business of imitation. Mujhe dad ki mimicry toh karni bhi nahi thi, aur mujhe aati bhi nahi thi (Honestly, I never wanted to and I did not even know how to mimic him). But it's always a request from people when I perform," Jamie expressed.
Sharing how she learnt to mimic her father, Jamie said, "I remember when I was doing a comedy show on TV, the director asked me to mimic dad, and I was left clueless. Then, my co-star from the show, Mubeen Saugdagar, taught me the tricks to mimic him. So, I learnt to mimic dad from Mubeen and then started doing it on people's requests."
Talking about the never-ending public opinions, Jamie said, "While to some, it may feel like I'm trying to grab eyeballs with dad's mimicry, it is not so; I'm working hard on my own. I have decided to do everything possible to entertain people and show my talent."
To build a wholesome entertainment ecosystem, MX Studios, the in-house content studio of MX Player associated with Dubai Economy & Tourism for 'A Spin Around Dubai.' It is an adventurous tour of Dubai, as seen through the eyes of Jamie and Jesse Lever, a popular comedy duo and siblings. The three-episodic series explores nine exciting locations with no itinerary and just a spinning wheel in hand that decides where they head to in the city and is now streaming on MX Player.