At Jallianwala Bagh youngsters take vow to make Punjab drugs-free
Author(s): City Air NewsChairman Joshi Foundation & Assistant Media Advisor, Punjab Vineet Joshi flanked by Union Minister Vijay Sampla, MP Avinash Rai Khanna, MLA Ashwani Sharma, National Secretary Tarun Chugh, CPS Navjot Sidhu, Mayor...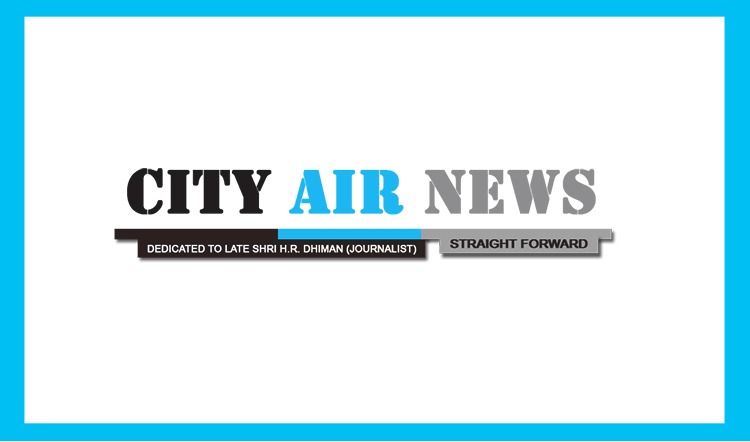 Amritsar, April 7, 2015: At the historic Jallianwala Bagh, thousands of youngsters, students and social workers took vow to live life drugs-free and make Punjab drugs-free. The Joshi Foundation had held this pledge taking ceremony. Earlier after paying tribute at the statue of martyr Madan Lal Dhingra the Anti-Drug March started from Town Hall and culminated at the Jallianwala Bagh. The Union Minister for State Vijay Sampla, MP Rajya Sabha and BJP in-charge of Jammu & Kashmir Affairs Mr Avinash Rai Khanna BJP national secretary Tarun Chugh, CPS Dr Navjot Kaur Sidhu, Pathankot MLA and former BJP Punjab president Ashwani Sharma, chairman Joshi Foundation and assistant media advisor to Government of Punjab Vineet Joshi, Amritsar Mayor Baqshi Ram Arora, former minister Baldev Raj Chawla, chancellor Sri Sai University S K Punj, DAV's national secretary Bal Krishan Mittal, Punjab BJP state vice-chairman Rajinder Mohan Singh Chhina, former state secretary Rajesh Gill, former mayor Shwet Malik, BJP district president Naresh Sharma, yuva morcha former state president and municipal councilor Rajesh Honey, councilor Dr Ram Chawla, Sukhwinder Pintu, Manav Taneja, Baldev Bagga, Rama Mahajan, Abhinash Shaila, Rakesh Vaidya, Jarnail Dhot, BJP yuva morcha state vice-chairman Rahul Maheshwari, co convener media Janardan Sharma and many other dignitaries were a part of the procession.
Vineet Joshi administered oath to all those present at the congregation to keep drugs away from ones life, never to aide drug-addiction, never to promote it, help the addicts shun drugs and help police and other agencies. The youngsters undertaking oath included those from Sri Sai Institute Mananwala Campus, DAV School Hathi gate Amritsar and other educational institutes.
Speaking at the event Sampla, Khanna and Joshi said that drug addiction problem is as serious in Punjab as in any other state of the country. At Punjab, this awakening has dawned on society that policing alone cannot keep drugs away. "We need concerted efforts of family, society and the government," they said.
He added that founded in the memory of Late Jai Ram Joshi the former state president BJP Chandigarh and late Navneet Joshi, the Joshi Foundation has already held four events including round table conference at Chandigarh – to understand solution and hence decided to launch awareness campaign. It then held mass pledge against drugs at Pathankot, another round table Conference at Nawanshahr and then sought feedback from de-addiction experts working on ground level against the addiction.