Ivy World School organised fun games
Event culminated with certificate and medal distribution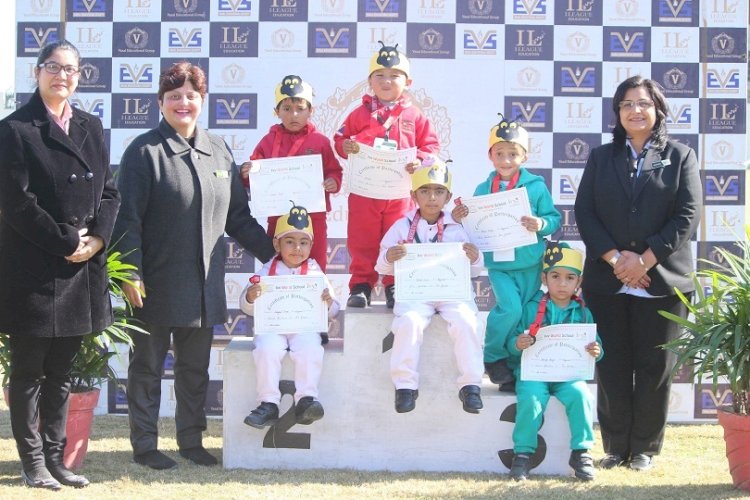 Jalandhar: Ivy World School, under the aegis of Vasal Educational Society organised "fun games" on January 22 at the  school premises.
Children love to play. Games make them laugh and get them excited. Games are something that all kids look forward to it in school. Kids participate  in sports for ample reasons. As Fun Games  were  their chance,  they participated with full zeal and enthusiasm.
The tiny tots of from Beginners participated in Bees race. K1 children showed their enthusiasm for Batton race with Hoola hoops & hurdles, Balancing the ball, game of hunting words , Run with plate .The last but not the least K2 enjoyed their day by playing Pick & Run with ball, Dressing up etc.

Mrs. S. Chauhan, Principal, Ivy World School congratulated the winners and appreciated the endeavours of the participants in making the event a success. The President of Vasal Educational Society, Shiri K K Vasal, The Chairman Mr. Sanjeev Kumar Vasal, The Director Mrs. Ena Vasal, and The CEO Mr. Raghav Vasal emphasised  the need of sports  in daily curriculum to participants  to be at par with the changing scenario. The world needs good competitors  and competitions like these to help students overcome their inhibitions and be future ready.
The event culminated with certificate and medal distribution.