Ivy World School- Online Book Reading session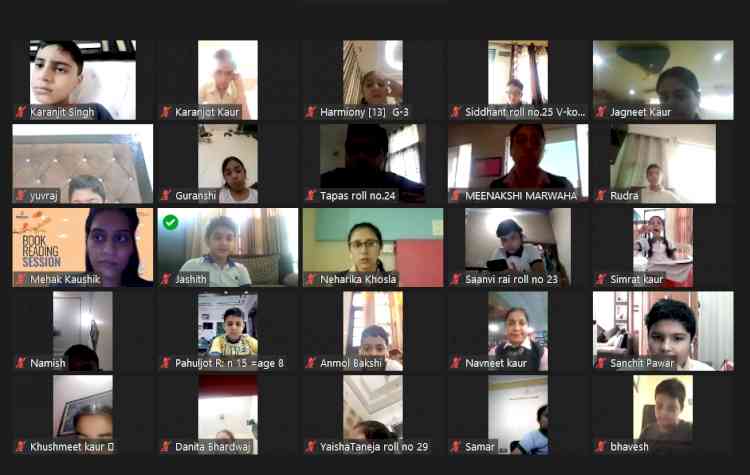 "A Book is a gift you can open again and again"
Jalandhar, October 21, 2021: Ivy World School under the aegis of the Vasal Education Society provided a virtual platform to the Ivyians to attend Online Book Reading session. 
This session was conducted by the Global Hunt Foundation. The students witnessed the exuberant book reading session conducted by Mrs. Mehak Kaushik, the resource person. During the session, she addressed the students and motivated them to read more and write more to be happy and successful in life.  The main objective was to mark the importance of reading in one's life and inculcate the reading habit in students. The enthusiasm and fervor among the students could be witnessed through their active participation.  Class discussions were also conducted wherein students talked about the books that they have read, highlighting characters and events that they particularly liked and students got the opportunity to share their valuable inputs. The style, ease of language and attitude of writers was also discussed. After the discussion the students were asked to write their views on the book read by them. The students were able to learn the importance of reading and its application in daily life. 
Principal Ms. Sanjeev Chauhan applauded the efforts of the students and also encouraged them to participate more in such activities to enhance their talents. The President of Vasal educational Society, Shri K K Vasal, the chairman Mr. Sanjeev Kumar Vasal, the Director Mrs. Ena Vasal and the CEO Mr. Raghav Vasal applauded the efforts made by the school to impart wholesome education.