Ivy World School celebrated Gandhi Jayanti virtually
A Special Virtual Tour of Ghandhi Ashram Delhi was put up for the kids of kindergarten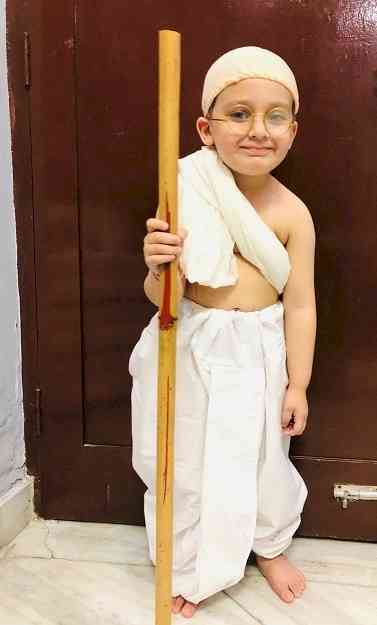 Jalandhar: 'Raghupati Raghav Raja Ram', bhajan is associated with Mahatma Gandhi, fondly known as the 'Father of the Nation' in India and as a messenger of 'peace and non-violence' across the globe. October 2nd, marks the birth anniversary of Mahatma Gandhi and this day is also known as the 'International day of Non-Violence'. 

A Special Virtual Tour of Ghandhi Ashram Delhi was put up for the kids of kindergarten young learners to celebrate his birth anniversary as a mark of love and respect for the favorite leader of India. The students presented virtual enactments of a skit, followed by his teachings of non – violence, creativity work and then there was a video presentation on Bapuji life. The powerful quotes of Gandhiji were also shared which showed his passion to get freedom for India through the righteous path. 
The Principal , Mrs. S. Chauhan. The President of Vasal Education Society , Shri K.K Vasal , the Chairman Mr. Sanjeev Kumar Vasal , the Director Mrs. Ena Vasal and the CEO Mr. Raghav Vasal gave an inspiring virtual  message to the young learners of Ivy that they should read more about Gandhiji through his books and practice his thoughts on non-violence, honesty, peace and humanity.