It's an era of Modi-Shah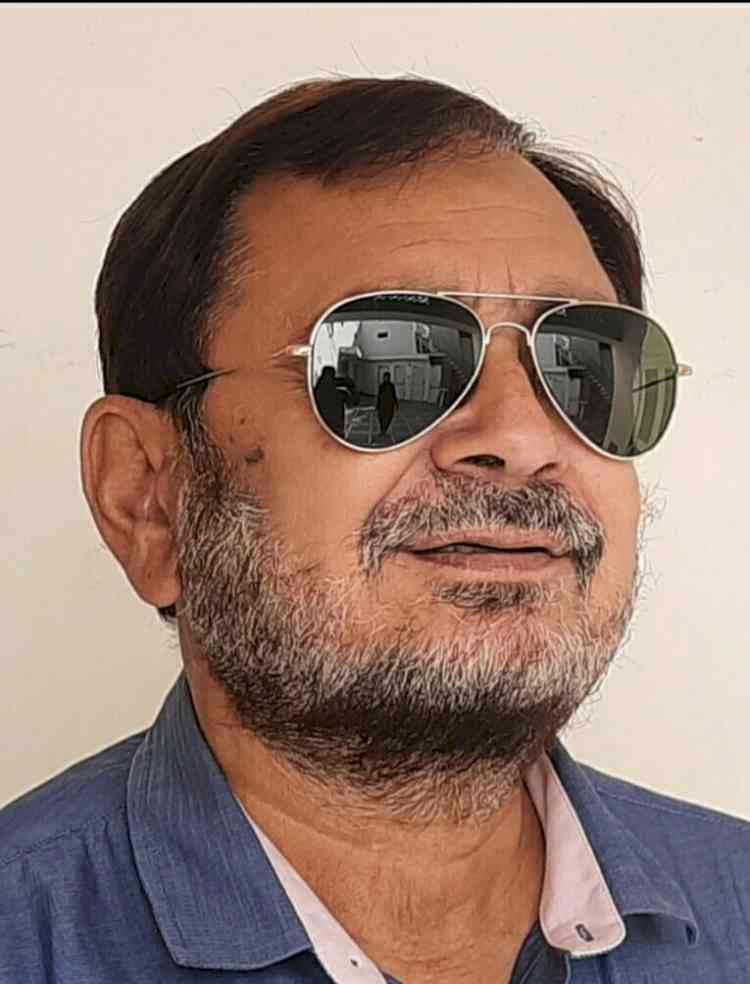 Author.


In the Year 1984-1985 when General Elections to Lok Sabha were held only two Parliament Members of B.J.P. could win. In 1986 Lal Krishan Advani became Party President of B.J.P. and in 1989 B.J.P. won 85 Seats in Parliament increasing their tally of seats and in 1991 B.J.P. won 120 seats once again increasing the tally of seats. In 1996 B.J.P. was the single largest party in Parliament winning 161 seats. In 1998, B.J.P. tally increased to 182 seats and simultaneously in 1999 B.J.P. retained its tally of 182 seats in the Lok Sabha Elections. In 2004, B.J.P. seats declined to 138 Seats in the Lok Sabha and in 2009 B.J.P. won 116 seats Lok Sabha reducing numbers in the past two Lok Sabha elections once again declining trends but in  2014 parliament elections, B.J.P. won 282 seats a strategy adopted by Modi-Shah and in 2019 the tally increased to 303 seats once again increase in the number of seats and increased party base strategy adopted by Prime Minister Narendra Modi and Union Home Minister Amit Shah jointly  .
BJP IN ELECTION MODE
B.J.P. High Command seems to be on election mode keeping in view the coming Parliament Elections in 2024. Former Chief Minister Capt Amarinder Singh, Sunil Jakhar have been accommodated in B.J.P. National Executive Committee whereas Rana Gurmeet Singh Sodhi, Former Minister Punjab & Former State President B.J.P. Manoranjan Kalia, Amanjot Kaur Ramoowalia have been accommodated as B.J.P. National Executive Special Invitees whereas Jaiveer Shergill has been appointed as National B.J.P. Spokesperson. With the appointment of senior leaders in the national executive committee will certainly yield positive results in coming days. The municipal corporation elections in various municipal corporations are due next year in the first quarter in Punjab. Capt Amarinder Singh, Sunil Jakhar, Manoranjan Kalia have already worked in the capacity of state presidents of their respective parties in Punjab and have a vast experience in political field and in organisational structure. Similarly, a new office-bearer's team of Punjab has been announced under the Presidentship of Ashwani Sharma M.L.A. to strengthen the organisational structure in Punjab. Number of senior leaders from other political parties who joined B.J.P. after resigning from their respective parties and joined B.J.P. in the pre – assembly elections 2021-22 have been accommodated in the new team of Punjab office-bearers. Accommodating many new entrants in the party organisational structure and future accommodation on various posts can upset the prospects of those who have been loyal and working honestly for the organisation from the last three to four decades. 
IMPACT OF HIMACHAL AND GUJARAT ELECTIONS 
The results of Gujarat and Himachal Pradesh will certainly reflect on the future election strategies to be adopted by the political parties in future assembly elections to be held in 2023 and Lok Sabha Elections in 2024. Prime Minister Narendra Modi and Union Home Minster Amit Shah have held numbers of series of public rallies, road shows in Gujarat assembly elections. The decline of poll percentage in the first phase in Gujarat will certainly give an edge to B.J.P. on other political parties in Gujarat. Gujarat is witnessing triangular contests this time.
SAFETY OF PEOPLE OF PUNJAB
The state government should ensure safety, security for the residents of Punjab and similarly the political leaders of various political parties. To keep unity and integrity should be the priority of the state government.  The state government should beef up the security arrangements at sensitive points to keep the law and order intact in the state and to create atmosphere of confidence among the masses in regard to law and order, peace and communal harmony.

Authored by:
Rajat Kumar Mohindru,  
Journalist,
Jalandhar city.