It's absolute delight to work with Badshah and Fazilpuria in their latest song Haryana Roadways: Deepak Nandal
Deepak Nandal is an old friend of Badshah and Fazilpuria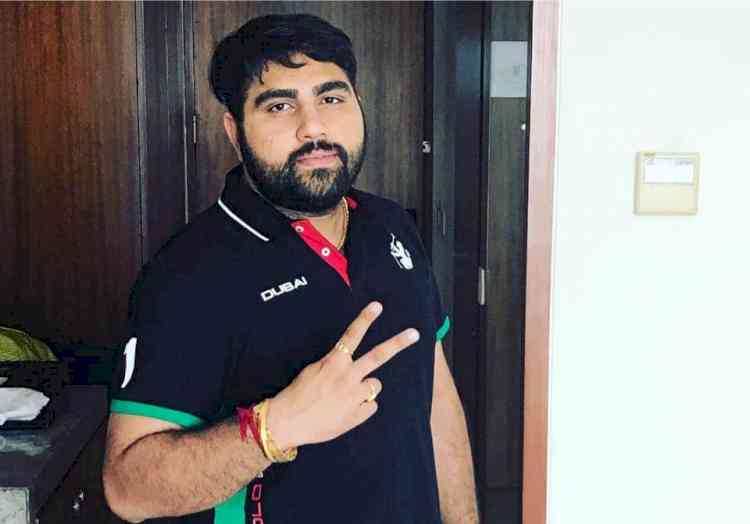 After many years, rappers Badshah and Fazilpuria have once again come together and collaborated on a new song. They were last seen together in a nationwide hit song 'Ladki Beautiful Kar Gayi Chull' and 2 Many Girls. They are now seen in a different avatar with their new song 'Harayana Roadways'. However, there is one major commonality between these songs and that is a person named Deepak Nandal. He is seen acting and rapping in all the songs alongwith Badshah and Fazilpuria. 

Deepak Nandal is an old friend of Badshah and Fazilpuria and is also the Producer of all the songs 'Kar Gayi Chull', '2 Many Girls' and now 'Harayana Roadways'. When we spoke with Deepak, he shared that, "Firstly it's a delight to be working with Badshah and Fazilpuria, they are like my brothers. After being a part of the iconic song Kar Gayi Chull and '2 Many Girls'; I'm extremely delighted to be a part of 'Harayana Roadways'. This song is in Harayanvi language and I'm sure the audience worldwide will love it. I hail from a village in Harayana and developed a strong liking for music in my early days spent in Rohtak." 

Deepak has featured in many songs starting with Chull, 2 Many Girls, Luck, Party by Fazilpuria and the latest Harayana Roadways. 

As a producer and actor, Deepak Nandal has given us several hits like Karch Karod with Randeep Hooda, Million Dollar with Lauren Gottlieb, 2 Many Girls with Fazilpuria and many more. He has started his music label called Mix Beats and has Upcoming projects lined up with well-known artists like Jaani, Maninder Buttar, Milind Gaba and Karan Aujla. 

With Badshah and Fazilpuria, it seems like Deepak Nandal has been their lucky mascot from the start of the trio's collaboration.