It required precision to convey drama without being dramatic: Abhishek Bachchan on playing Bob Biswas
With the versatile Abhishek Bachchan as Bob Biswas, get ready to sink into a world of thrill and mystery.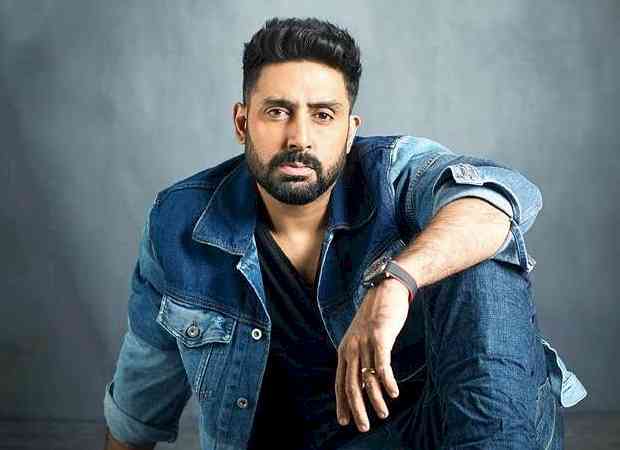 He could be an old friend you bump into on the Kolkata streets, a colleague you shared a meal with, he could tell you it was all fine, or he might reach into his bag for a gun - Appearances can be deceiving! Bob Biswas, a story of full-on unpredictability, deviance of a deadly contract killer with amnesia, is primed to air on &pictures on 11th June at 10 pm. With the versatile Abhishek Bachchan as Bob Biswas, get ready to sink into a world of thrill and mystery.
●    Making spin-off films is a relatively new concept in India, Bob Biswas is one such film, what were your thoughts when you signed up?
Character spin-offs are a relatively less explored area in the industry and characters such as Bob hold a strong ground to make it a standalone feature film. When Sujoy discussed the script with me, I was truly engrossed and wanted to do the film without a doubt. Although I hadn't seen Kahaani until the lockdown, thus my perception of Bob was limited, which in a way helped me build Bob. This spin-off was much anticipated from the very beginning, Bob's brief screen presence in Kahaani built massive intrigue in the audience. The combination of a simple family man with a wife and two kids who works as an insurance agent by day and a contract hitman by night is very unusual. The unpredictable nature of the character is something that will keep you hooked. And I think Diya has done a fantastic job at bringing this mysterious layered and twisted character to the celluloid.
●    The film received incredible reviews. What are your thoughts
We are elated to have seen the audience and critics' appreciation for the film. As an artist, you look for stories that test your limits and you discover newer horizons to conquer. With Bob Biswas, the entire team was working towards bringing out a character that captured the audience by their heartbeat. Bob being a less expressive person, it required precision to convey the drama without being dramatic. This film helped me recalibrate my own process, understanding of the characters and scripts.
●    You gained a significant amount of weight to portray the role. Tell us about the journey
I have always felt that if I can look the character, I feel 50% of my performance is taken care of. So, for any project, my initial focus is to look and feel the part and for Bob Biwas, it required me to weigh over 100 kgs! While I did give prosthetics a chance, when you are physically carrying that weight, your entire performance changes, from your body language, your movement, your walk, your run, everything changes. And this is something prosthetics can't achieve. Gaining weight was fun, especially in the Kolkata winters where we were gulping dozens of Gud Sandesh. But the difficult part was that we had to shut down our shoot halfway through due to the lockdown. Throughout this period, I had to maintain that weight and weighing over 100 kgs for such a long period was tough. But you have to do what you have to do for your work and your film, and we managed to pull it off.
●    Tell us about your experience working with such a young director
Diya is incredibly talented; I think even more than her father Sujoy. She knows what she wants with each shot and is clear about how she wants to achieve it. For such a young girl to make a film that has garnered so many eyeballs, particularly for your first film, it's very exciting.