Inter-Batch Sports Competition 'INFINITO-2021' 
College of Nursing, CMC & Hospital, Ludhiana conducted the event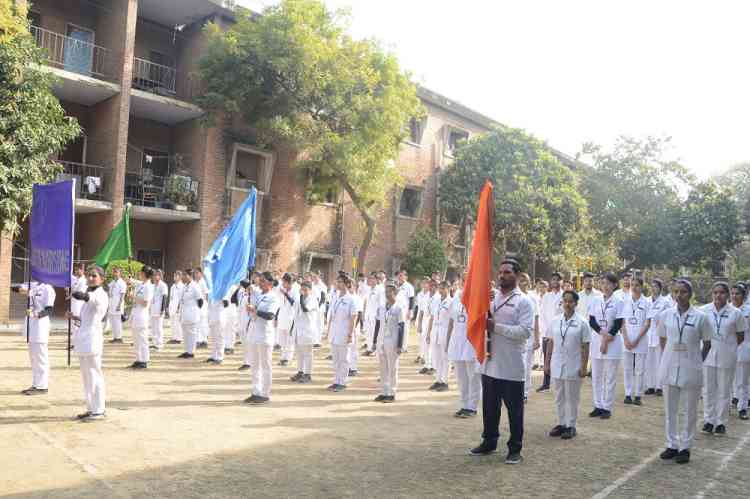 Ludhiana: College of Nursing, CMC & Hospital, Ludhiana conducted Inter-Batch Sports Competition 'INFINITO-2021' from 8th to 10th March, 2021 in Margaretta Craig hostel ground. The inauguration was done by the Chief Guest Dr. William Bhatti, Director & Dr. Reena Jairus, Professor & Principal, College of Nursing, CMC & Hospital, Ludhiana followed by march past by the participants. Felicitations were done by other dignitaries present on this occasion. Great enthusiasm and sportsmanship was shown by all the nursing students during this sports meet. The aim of conducting the sports competition was to keep the students mentally and physically fit to build their overall personality. Vote of thanks was delivered by Mr. Sanjeet Johnson, Associate Professor & Sports Co-ordinator. 
The events carried out were volleyball, throw ball, basket ball, badminton, chess, carom, table-tennis, kho-kho, shot-put, futsell, lemon-race, brick-race, three-legged race, skipping race etc. The faculty members also took part in various events with great enthusiasm. 
The prizes were distributed to the winners on the valedictory session on 10th March,  2021. The entire sports meet was co-ordinated by Mr. Sanjeet Johnson, Mrs. Aster K. Masih, Asstt. Professor, Mr. Jatinder Kumar, Tutor and Council Members.