Innovative Film Academy's MasterChef Tamil presents top 14 contestants 
The select 14 contestants impressed the judges with their culinary prowess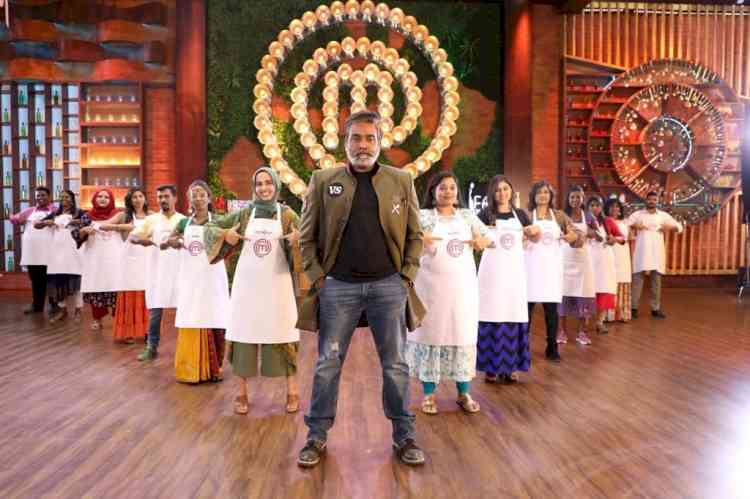 Chennai: It's the battle of the best in MasterChef Tamil kitchen as the launch episode unveiled 14 hand-picked contestants. Set to fight it out for the coveted title by bringing their flavours to foray, the weekend's episode witnessed 24 contestants from across Tamil Nadu engaging in an intense cook off to win their place in the show. From pongal cheesecake to deconstructed chocolate pan on a platter, the select 14 contestants impressed the judges with their culinary prowess.
 
Bringing food aficionados' wait to an end, the most revered culinary show, MasterChef Tamil premiered this weekend on Sun TV. Hosted by Makkal Selvan Vijay Sethupathi, the first episode was nothing short of a grand spectacle, setting benchmarks in regional reality television. The brainchild of Innovative Film Academy, and the format brought by Endemol Shine, MasterChef Tamil made its most awaited debut.
 
The premiere episode boasted the magnificence of the sets, which was on par with the International versions of the show. With perfectly curated themes, the kitchen comprised Elements from Tamil culture, but not compromising on the originality of the famed MasterChef kitchen. The contestants who were given the apron in the first episode are now set to battle it out against each other in a period of over 28 episodes in an intense competition, for the prized title of MasterChef Tamil. With complex tasks and sophisticated cooking techniques, the show promises to elevate the whole cooking reality show experience, with exceptional cooking talents and different cuisines from around the world.
 
The top 14 contestants who have entered the next phase of MasterChef are as follows:
1) Vinny Shukla
2) Tara Rhine
3) T.C. Selva Sunitha
4) Sumithra Rajesh 
5) Sasi G
6) Sashi Anand Sridharan
7) Nausheen Yusuf
8) Mariam Shazia Shah
9) KrithikaSivanesan
10) Kritaj Ashok Kumar
11) K. Manikandan
12) Dr.Nithya Franklin
13) Devaki
14) Aarthi Satheesh
 
Tune into Sun TV between 9:30 PM and 10:30 PM on Saturdays and Sundays to catch some intense culinary action on MasterChef Tamil!