Innocentites outshine in exhibition and art competitions
Win first position and cash prize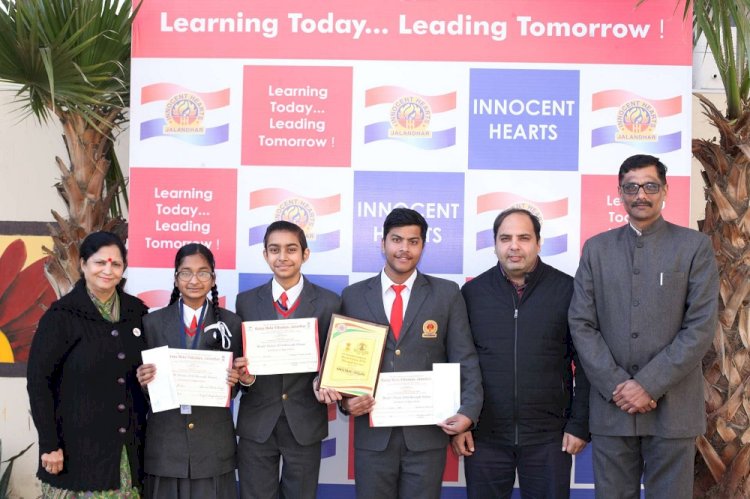 Jalandhar: The students of Innocent Hearts School, Green Model Town and the Royal World participated in Exhibition "World Vision 2050 through Science" held at K.M.V., Jalandhar. 

This was organized by Department of Biotechnology of Indian Government. In Still Life and Working Model, Vibhu Sikka and Divansh presented a model of production of Kinetic Energy and its conversion to Electrical Energy under the guidance of their Physics Teacher Mr. Amit. They won first position and cash prize of rupees 2000.   In Art Competition, Arshiya presented her vision of World 2050 through her canvas and won third prize and cash of Rs.500. A special prize was awarded to the project prepared by the students the Royal World. 
Principal Mr. Rajeev Paliwal congratulated the winners and wished them good luck. 
Dr. Anup Bowry, Secretary Innocent Hearts congratulated the winners and motivated them to go ahead with the same enthusiasm.