Innocent Hearts Group organized seminar on "Power of Positive Living"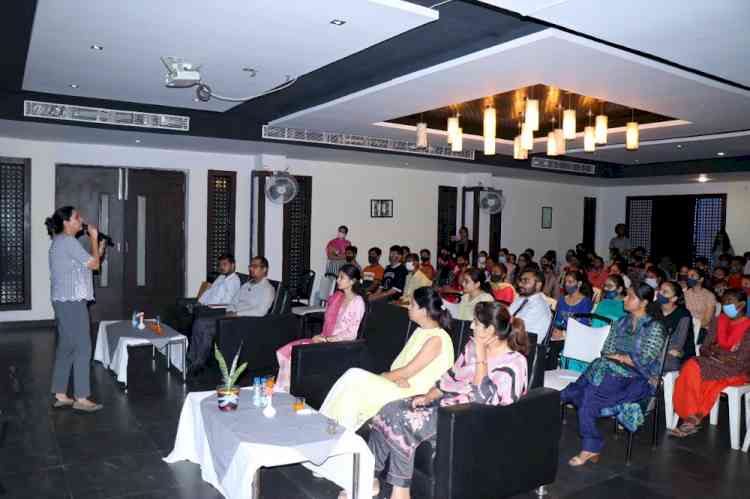 Jalandhar, October 18, 2021: To maintain the optimistic mind set of students, Innocent Hearts Group of Institutions organised a seminar on topic "Power of Positive Living". The resource person for the same was Ms. Mandeep Kaur (CEO, Simba Quartz). 
The seminar started with the welcome speech for the guest speaker by Ms. Anuradha (Assistant Prof., Management Dept.) 
Ms. Mandeep kaur started the session with very motivational quote and enunciated that "when no one is with you, you still have you with yourself" Which inspires everyone to recognize their inner power for resolving difficulties of life. She enlightened the students with benefits of consistent hard work and patience for achieving the vision of life in right manner. The resource person also shared some tips with students to remain positive in every situation of life and stated that never allow anyone to destroy your inner peace. She emphasized the students to focus on their internal beauty and adopt the habit of gratitude to attract positivity in life. She concluded the session with role of education in one's life and stated that education is the only thing that can transform human life.
Dr. Shailesh Tripathi (Group Director, Innocent Hearts Group) presented a vote of thanks to the guest speaker for sharing her valuable experience of life with students and stated that only positive mind set can empower the students to take risks and achieve specific goals of life.