Innocent Hearts Group of Institutions organised webinar on "financial sector amid covid-19"
The session became interesting and fruitful with Q/A Round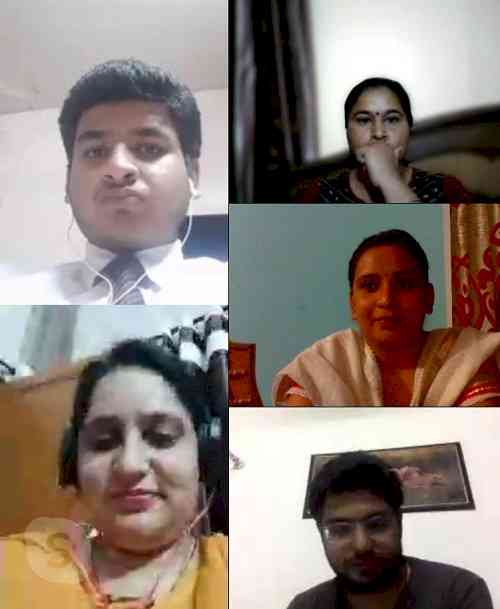 Jalandhar: Management Department of Innocent Hearts group of Institutions organised Webinar on topic "Financial Sector amid Covid-19" for students of MBA, BBA and B.Com. The resource person for the same was Mr. Rahul Shara (Investment Banker DSP Ludhiana). The core objective of webinar is multifaceted. 
Mr. Rahul shared his knowledge regarding Finance and mutual Funds with students. He discussed the role of financial literacy, fintech, online banking during this lockdown period and scope of cryptocurrency in Indian market.  
The session became interesting and fruitful with Q/A Round. 
Dr. Updesh Khinda (HOD, Management) organised the webinar under the guidance of Dr. Shailesh Tripathi (Group Director, IHGI). All the faculty members of department also attend the session.