Innocent Hearts Group of Institutions organised seminar on Urban Horticulture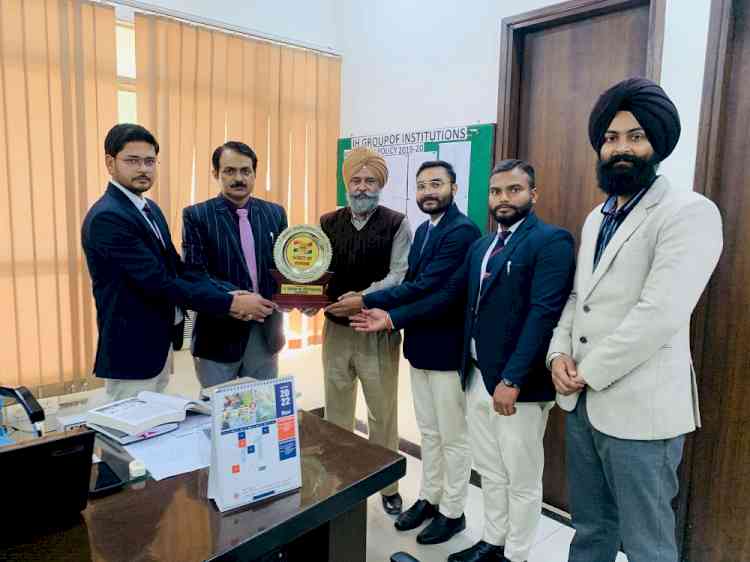 Jalandhar, March 16, 2022: To acquaint the students with sustainable food supply in urban localities, School of agriculture of Innocent Hearts group organized a seminar on "Urban Horticulture". Dr. Jatinder Singh (Associate Professor, Department of Horticulture, LPU) acted as resource person in seminar.
The seminar started with the welcome speech by Mr. Kinker Singh (Assistant Prof. School of agriculture,). He stated that urban agriculture has increased because of climate change and the desire for healthy lifestyle in urban localities.
Dr. Jatinder Singh shared very qualitative information for awakening students regarding the urban horticulture techniques. He stated that urban farms can bring greater yields in smaller areas. It increases access for healthy options in urban food. Various methods of urban horticulture is available including  Allotment Gardens, Terrace Gardening, Container gardening, Green Parks and many more which inspires the youth to  grow healthy food in limited space to improve the sustainability of food and the environment.
Dr. Shailesh Tripathi (Group Director) presented a vote of thanks to resource person and stated that apart from reducing pollution, urban gardening plays a big role in maintaining the healthy lifestyle and also helps in providing a number of employment opportunities.