Innocent Hearts College of Education organised activities on eve of birth anniversary of Mahatma Gandhi 
The webinar was organised on the topic 'Instilling Gandhian way of living'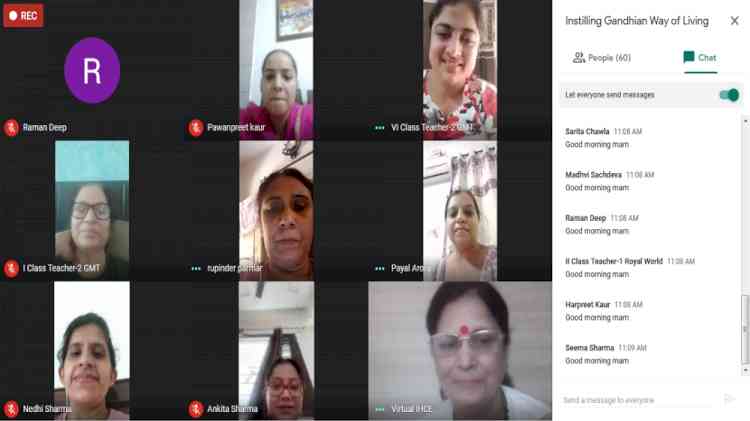 Jalandhar: Innocent Hearts College of Education, Jalandhar organised a Webinar and Declamation contest on the eve of Gandhi Jayanti. 

The webinar was organised on the topic 'Instilling Gandhian way of living'. The resource person Mrs. Sharmila Nakra, Cultural head and Spiritual motivator Innocent Hearts Group focused on the strengths of Gandhi ji and his positive approach to life through illustrations and stories. She highlighted how an individual can reach his/her goal through SWOT analysis by eliminating fears and grabbing opportunities.  

Declamation contest was organised on the theme of 'Gandhian principles and values' in which the student-teachers participated actively. Japleen Kochhar discussed her views about "Relevance of Gandhian values in the present scenario", Kunika and Urvashi explained about "Mahatma Gandhi's Philosophy on Education". Principal Dr. Arjinder Singh appreciated the efforts made by the team and thanked the resource person and participants for making this event a memorable one.