Initially staying at home diverted me from eating healthy
Says Debina Bonnerjee from Sony SAB's Aladdin: Naam Toh Suna Hoga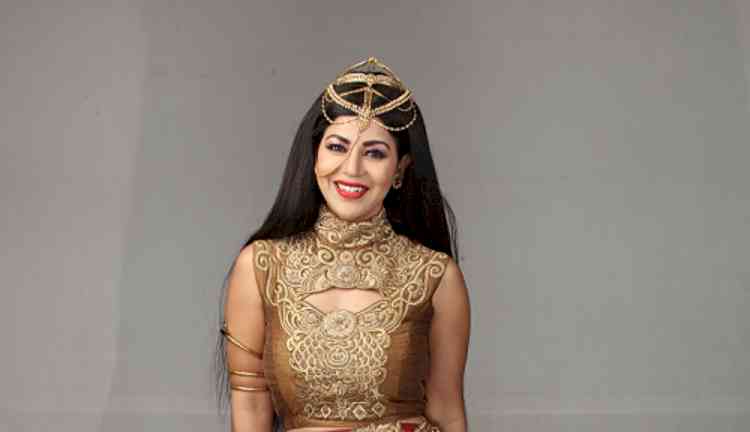 Debina Bonnerjee as Mallika on Sony SAB's Aladdin Naam Toh Suna Hoga.
What does fitness mean to you?
Fitness is a lifestyle. It isn't a goal for me it a part of my daily existence.
What is your fitness mantra?
I believe in incorporating any form of exercise in a day. From jumping, running to weight training, I like to incorporate a mix of these in my workout regime. Also, I strictly follow the rule of eating clean and healthy.
How do you keep a healthy balance between your mind and body?
The way you look has a huge impact on our minds and how we feel. I have witnessed that myself that whenever I am not following a clean diet and my weight starts to fluctuate, I don't feel good. Also, there is a direct relation between your gut healthy and mental health. So, if you are eating things that I just treat for your taste buds and not healthy for your body, your gut starts creating hormones that depress you and you end up not feeling good about yourself. Eating clean helps maintain a healthy balance between mind and body.
You mentioned that if you are not looking good you don't feel good. Does it have to do with the nature of the industry you work in?
Not really. I always eat clean to maintain a certain look because of my profession but now that we are at home and our lives have suddenly changed. In a bid to keep myself engaged, I turned into all these yummy food that I always wanted to eat. So, we made a new dish everyday but eventually, I started witnessing the impact on my body. I was not feeling good and it was affecting the way I think during this testing time. This lockdown was a realization that even though we are in such an unprecedented time and even if I don't have to be shoot, I should maintain my 'eat clean and live healthy' mantra.
During such uncertain times, it's necessary that our mind feels better. So, instead of letting my healthy eating habit take a back seat, I decided to focus on working out and maintain clean eating. I feel everyone should include physical fitness irrespective of work demand or not.
Who is your workout buddy?
Gurmeet is my workout buddy. Although, earlier we did not use to work out together because we both have a different approach but now that we are at home we have been working out together and we enjoy picking workout videos from the internet and exploring them one at a time.
Following your demanding and hectic schedule. How do you manage to stay fit and maintain that healthy lifestyle?
I feel it is not that difficult. During shoots, there is always a fixed time of your break and the time you leave. What is important is the fact that you need to utilize that time of the day to your benefit. I personally recommend carrying home-cooked food to the set. My thinking is that - You need to eat to live not live to eat.
What is your healthy snack option?
I always carry almonds in my bag when I'm on the sets of Aladdin: Naam Toh Suna Hoga and I also carry them when I am travelling, at home I prefer munching on boiled eggs.
One food item that you can't resist?
There isn't much that I can't resist. But since we are at home, I made everything that I wanted to eat like Puri Bhaji, Pani Puri from scratch and more. I also can't resist Mangoes.
What kind of music do you like listening to while working out?
There isn't any music in particular but lately, I am enjoying the remix version of old songs.
Any message for your fans?
Follow the path to fitness for some time, even if you don't like it. After some time, your body will tell you to follow that path. Also, stay home and stay safe.