Industry reactions to Union Budget 2022-23 (Part-6)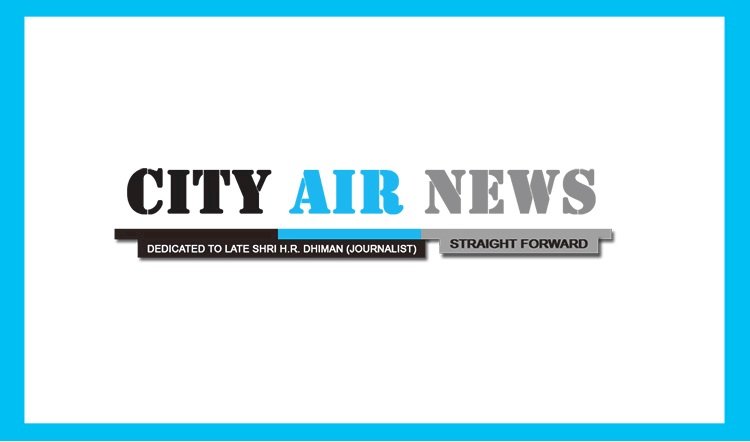 Sanjiv Chadha, Managing Director & CEO, Bank of Baroda 
"The Union Budget is an investment oriented one which keeps fiscal prudence in mind. Hence, while the size of the Budget has increased significantly with the focus on capex, the deficit has been reined in at 6.4% and hence indicates a graduated descent on the FRBM path. However, this  deficit will still mean high borrowing comparable to that of last year. We may expect interest rates to be elevated and can look forward to the RBI to do more regular fine tuning to balance liquidity with growing demand. 
There is a push on several sectors such as solar energy, EVs, housing,  telecom, defence, hospitality etc. This will help to provide a push to the private sector too. 
The push to digitisation especially in banking is welcome and setting up 75 units in various districts is the right step. Further, the extension of the ECLGS for another year with enhanced limit will be good for the banking sector. We also see the issue of green sovereign bonds an innovative measure which will provide a boost to this category of debt market. We can see this leading down the road to further such issuances in the corporate bond market too."
 
Akhil Handa, Chief Digital Officer, Bank of Baroda
"RBI to issue digital rupee in FY23 using blockchain technology is the first step towards fomalisation of blockchain technology in banking and finance. CBDC opens up enormous possibilities for innovation. Glad the Government is taking a measured view of the same. Further, from 100 aspirational districts to 75 digital banking units, these government programmes will provide the necessary focus to deliver banking products and services in the remotest areas. The digital economy is growing rapidly. All parts of the economy including commerce, financing, logistics need next generation solutions. The Government's focus on training human capital and launching courses in this direction is very welcome. This will also help in reskilling the human capital for the new generation economy."
Aakash Chaudhry, Managing Director, Aakash Educational Services Ltd.
"The Union Budget FY2022-23 is growth oriented and has put the much-needed impetus on digital education boosting the penetration of learning where online education is still not accessible. To effectively bridge the learning gap created due to the pandemic, efforts such as setting up of the digital university, providing high-quality e-content, expansion of 'One class, one TV channel' under the PM e-Vidya scheme, equipping teachers with digital tools, creating virtual labs, promoting critical thinking will not only improve learning outcomes but will also provide students access to world-class universal education with a personalized learning experience at their doorsteps. 
By developing syllabus in different languages, focusing on skilling, reskilling and upskilling youth, the Government has demonstrated its commitment towards breaking the glass ceiling and encouraging education in regional languages. Collaboration between public universities and institutions will create a network of the hub-spoke models with competitive mechanisms building a resilient mechanism for education delivery. 
The budget aptly addresses last-mile delivery reach with a strong focus on empowering teachers through digitization and the necessity to train students in sync with global standards. The 25-year vision will build an open, digital, connected and inclusive India." 
Rakesh Jain, CEO, Reliance General Insurance Co. Ltd
"The General Insurance Industry has played a stellar role in the country's upliftment and its constituents over the years, particularly during the Covid Pandemic or during a dozen-odd Cyclones/floods that have been hitting our country almost on an annual basis. The industry has provided financial stability to millions of people and establishments, settling claims over Rs. 1.50 Lac Crores each year and growing. The status of the GI Industry is no less than the infrastructure industry as it leads to building many stabilizing foundations in sectors like Healthcare, Automotive, SME, Agriculture apart from risk transfers for Corporate and Individuals. As the Indian economy emerges stronger in years to come, the role of the GI Industry in taking care of unforeseen risks is almost imperative to ensure that disruptions are handled in an organized manner. The abysmal penetration of Insurance vis-à-vis global levels is a clear risk in this journey. 
The Budget for the year 2022-23 has laid clear emphasis on the capital outlay, with the capital expenditure proposed to be enhanced to Rs.7.5 lakh crores at 2.9% of the GDP; over 35% increase than the last year. This is likely to result in the generation of capital assets across the country, with a focus on the infrastructure space. Such assets need to be insured, and the General Insurance industry in India is fully geared up to meet the country's rising needs. Further, such creation of assets has cascading effects on employment, income and consumption. It improves an individual's lifestyle and helps develop both the knowledge and the need to protect the assets and health of the family members through Insurance. This leads to a virtuous cycle for a secular growth of the General Insurance industry. There is also a move to use Surety Bonds, which the Insurance companies may issue under the framework of IRDA, as a substitute for Bank Guarantee in Government procurements and Gold imports. The move recognizes the ability of the Insurance industry to provide alternative products to the Banking sector, thus paving the way to reduce the cost and diversity risk."
Dr Silpi Sahoo, Chairperson, SAI International Education Group
"Right from the Finance Minister's use of a Tablet to propose the budget explained that India is on the path of a digital revolution in the near future. As expected the government has well thought to reduce the digital learning gap between the urban and rural by introducing '1-Class-1-TV channel" covering multiple regional languages, which will not only counter the Learning losses but will bridge the learning gap. The PM's e-Vidya will be further expanded from 12 to 200 channels to facilitate supplementary learning.
For the implementation of NEP 2020 great stress is implied on shifting the focus on Upskilling, therefore the launch of Digital DESH e-portal for skilling, upskilling and reskilling will be the key to newer dynamics. To develop the 21st century skills of critical thinking amongst students setting up of virtual labs and skilling e-labs will be valuable. To enable quality learning for each child quality e-content will be made through various means. Teachers will be trained to use better e-teaching outcomes and enhancement of learning experiences. Huge focus was laid on e-services in rural areas, it is proposed that all the villages will be laid with optical fibres by 2025, and villages will be at par with the urban areas. 
Setting up of Digital University is a great step towards accessibility of quality world class education for all. As per the NEP 2020, Foreign Universities will be set up and Gujarat to set up the model Foreign University to make education accessible for all. 
An increase in the  overall financial allocation for the education sector for 2022-23 to Rs 1.04 lakh crore from Rs 93,224 crore (Budget estimate) in 2021-22 in view of Samagra Shiksha is certainly a welcome move. It's a great education budget; belling the cat at the right time though the implementation is to be thought upon. We are looking forward to a quick implementation of the proposals."