Industry reactions on Union Budget (Part-22)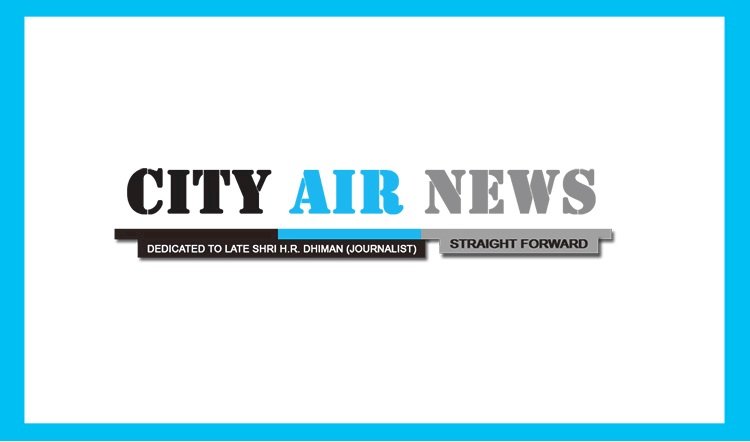 Ratna Viswanathan, CEO, Reach to Teach 
"As a run up to the budget I had put down what one expected off it with reference to the Education Sector. With the focus on FLN, NEP 2020 and NCF 2022, one hoped that the Budget would focus on taking this agenda forward in terms of infrastructure and manpower to create a strong framework to provide universal access to quality education. Recognising the learning losses suffered as a fall out of the pandemic, it is encouraging to see that this Budget has an increased budgetary allocation for school education by 8 percent. On the other hand, allocations for the Samagra Shiksha Abhiyan (SSA) which aims to improve the quality of school education with an emphasis on teacher training and strengthening of SCERTs and DIETs remains the same as in the previous year.
 
The Budget identifies the need for teacher recruitment and intends to recruit 38,000 teachers over the next three years for the Eklavya Model Residential Schools. If the agenda of innovative pedagogy, capacity building, and establishment of centres of excellence at district level rolls out as envisaged, there will be a significant impact on teaching and learning outcomes. Nearly 3.5 lakh children study in the 740 Eklavya Model Residential Schools and this recruitment of teachers will strengthen education and development of tribal children. 
 
The establishment of a national digital library for children and adolescents to enable device-agnostic access to quality books in regional languages, was announced in 2018 and is being run by IIT Kharagpur. Setting up of physical libraries and creation of infrastructure for digital libraries, starting at the panchayat level, for children who may not have digital access is inclusive, forward looking and will create a culture of reading among children.  The stated focus is on a knowledge based, technology driven economy. To get there we need to start from the lowest rung, which are schools.
 
There is always a lot to be done but with the focus on integrating technology, creating reading access and strengthening schools for tribal children one hopes that there is greater equity in access to education, especially at the level of low resourced schools."

Shreya Gupta, CEO & Founding Partner at Four Founders PR, an Advertising & Marketing Firm
"The government has implemented a variety of start-up-friendly policies over the years, and they have all proven to be successful. Currently, India has the third-largest startup ecosystem in the world and is second among middle-income nations in terms of innovation and quality. Finance Minister Nirmala Sitharaman recommended prolonging the period of incorporation for income tax benefits to qualifying start-ups by one more year until March 31, 2024, citing the value of entrepreneurship for the nation's economic development.
Previously, tax advantages were extended to newly incorporated start-ups through March 2023. She also suggested increasing the period of time that start-ups can carry over losses from changes in shareholding from the current seven years to ten. I believe overall the Finance Minister has done an excellent job in striking a fine balance in being fiscally prudent and growth supportive. Hence, I am looking forward to making the best use of new technological and advantageous opportunities designated by the Union Budget 2023-2024", says Shreya Gupta, CEO & Founding Partner at Four Founder PR

Shreya Gupta, Publicist at Four Founders PR
"The new income tax slab rates for 2023-24 are unquestionably beneficial to the middle class. As a salaried taxpayer, my main fear was the possibility of an increase in income tax rates, given the global situation and the continued threat of recession. Furthermore, the leave encashment exemption is likely to be a significant boon, particularly in the corporate and startup sectors. While the increase in gold and silver prices is likely to have an impact on us, FM Sitharaman's budget is quite well-designed overall. "I'm curious to see how the other changes affect the bottom line, but direct tax breaks are obviously welcome," says Shreya Gupta, publicist at Four Founders PR."
Puneet Dalmia, Managing Director, Dalmia Bharat Ltd.
"Aspiration to Action: Budget 2023 primes India to the top of the world
The Union Budget 2023 is the providential threshold for creating the India of the Amrit kaal. As eloquently portrayed by the Finance Minister as the "Saptrishi" or 7 priorities, the Budget has created a very purposeful direction and vehicles to capture India's rightful place amongst the 'Top 3' major economies of the world."
Sumit Garg, Co-founder and MD of Luxury Ride.
"The much-awaited anticipation around the Union Budget has come to an end. The policies chalked out for the automobile industry incurring increased duty rate is very unlikely to have any impact on the entry-level luxury vehicle segment. The condition of levying duty on engines with more than 3000cc petrol capacity will have a nullifying effect on the luxury cars as there are meagrely any cars in India exceeding the 3000cc capacity. Furthermore, the vehicle scrapping policy is an appreciative step on the part of the government. It comes as a silver lining that not just serves the novel cause of ushering towards a greener planet but at the same time, it will give an impetus to the surging demand for cars."
 

Aalok Kumar, President and CEO, NEC Corporation India
"With a clear focus on inclusive development, reaching the last mile, infrastructure development and unlocking the nation's potential, the Union Budget 2023-24 is comprehensive to fast-track growth. From strengthening India's prowess in technology and AI and being future ready to truly unleashing the potential of 5G, the budget is holistic in its approach and will certainly pave the way for tech-enabled growth for the country in the coming years. Coupled with strategic focus on building infrastructure and connectivity in sectors including transportation and aviation will have a significant impact in making India a more agile economy, and in making the daily lives of citizens more convenient and efficient. We look forward to collaborating with the government to help shape India's digital future."

Vinod Nair, Global VP of Sales and General Manager Noventiq India
"In recent budgets, India's government has shown itself to be both imaginative and effective when it comes to deploying policies and incentives which will continue to attract innovators and incentivise them to draw on India's spectacular talent pools. Of course, these have mostly been life-support measures to help those companies which took a hit during the COVID-19 pandemic, but, this year, we can expect more positive incentives, aimed at encouraging foreign investment, and creating a business-friendly environment which will propel the startup ecosystem on to new heights.
Many companies in India, even those who are not categorised as IT companies, are struggling to find the right balance for employees who are working remotely. One of the policies that would be welcomed with open arms would be a working from home allowance, essentially allowing employers to mitigate the costs of recruiting and running a predominantly remote workforce. We also anticipate that incentives may be on the cards in the form of tax breaks and grants for implementing platforms and tools to level up those working from home."
 
Vikas Jain, Co-Founder, PLAY Design Labs
"A very sensible budget presentation and the FM has been considerate to the common man and industry alike. There is massive commitment of job creation and infrastructure spending which is very well received for India. Modification to the income tax slabs is a delight for the citizens and should encourage more citizens to declare their income statement. Most the industry is well taken care of and focus on strengthening manufacturing is evident. We hope to see some focus and action on the "cost of capital" in future budgets and themes. Backing manufacturing by incentivizing R&D/Design could have been a great addition and we remain hopeful for outlay for design in the forthcoming edition."
 
Jesal Doshi, Deputy CEO, B Medical Systems
"The #Budget2023-24 acknowledges and supports the healthcare sector. To show how seriously the administration is taking its stated objective of allocating 2.5% of GDP for health by 2025, the budget allocation for FY24 will be crucial. The budget also stated that specific facilities at a few ICMR Labs will be made available for research by academics from public and private medical colleges as well as R&D teams from the private sector to promote joint research and innovation. We believe initiatives like these will strengthen the healthcare industry and further foster a culture of sustainable innovation in India."
 
Aakrit Vaish, CEO and Cofounder at Haptik
"With the implementation of 5G, the government has made it their mission to establish a Center of Excellence in Artificial Intelligence. The application and use of  AI technologies have revolutionized a wide range of areas including e-commerce, retail, healthcare, BFSI (banking financial services & insurance), real estate, education and travel. By creating this hub for technological innovation we can continue to propel our nation forward into new heights! The budget presents a comprehensive analysis of the potential uses of Artificial Intelligence (AI) to bolster India's economy, and outlines numerous applications for this revolutionary technology. 100 laboratories will be established in engineering colleges across the nation so as to generate AI-based 5G services; likewise, three Centres of Excellence for Artificial Intelligence are slated to open up at top educational institutions. This government-led initiative has the potential to create a thriving AI ecosystem and cultivate an abundance of talented professionals in this field."
 
Vineet Agarwal, MD at Transport Corporation of India Ltd.
"This "Saptarishi" guiding-priorities based Union budget is holistic, optimistic and it beautifully fleshes out the ambitious schemes announced by the government to boost all critical segments. For the Logistics Sector, a committed focus on all tenets under NLP, will definitely lead the country from recovery to resurgence.
The increased Capital Outlay for critical Infra projects under the "Inclusive Development" priority will further boost sectoral development. The steep investment increment in digitization and automation to develop smart warehousing, and an announcement of 100 critical transport infra projects for steel, ports, rail and road will strengthen the much-needed multimodal connectivity. Provisions like coastal shipping with Viability Gap Funding (VGF) for people & freight movement will further facilitate seamless cargo movement while reducing logistics costs.
The Government's Green Growth Priority outlines a relentless sustainability vision. 'National Green Hydrogen Mission' targets the transition from fuels to green energy. This movement will enable a smooth shift toward the Net Zero Carbon Emission goal. Moreover, the PM Gati Shakti Vishwavidhyalaya facilitates the "Youth Power Priority", emphasizing on upskilling and creating opportunities for industry partnership.
Overall, the 2023 budget outlines a very futuristic glide-path for improving the supply chain ecosystem in India. It will further enhance the export of networked products, thereby indicating a world-class infrastructure and synergy across the logistics value chain."
 
Sujit Patel, Founder and CEO, SCS Tech
"As the nation advances to the next level of technology and with the introduction of 5G, the government has expansive plans to establish a Centre of Excellence in Artificial Intelligence. India will transition to a digital society and for that, it becomes important to focus on digital transformation and cyber security solutions. The budget report evaluates how AI will be used to boost India's economy, along with proposals for numerous fields where AI can be deployed. Not only this will increase the effectiveness and productivity of the industry but also optimize the process to complete the tasks.
Additionally, this will create new jobs and avenues for numerous start-ups and businesses to provide solutions in industries like utilities, education, health, agriculture, and smart cities."
Shivam Bajaj - Founder & CEO at Avener Capital 
"The budget reiterates the government's vision for long term economic growth through increased capital expenditure and enhanced consumption. Growth in capital expenditure while maintaining fiscal consolidation will have a cascading impact on the economy in terms of strong corporate earnings, growth stimulus to all core sectors and employment generation. The focus on infrastructure development will eventually increase private investments into roads, power, urban infrastructure, etc. In addition, the budget has proposed effective measures to boost the entrepreneurship and start-up ecosystem which is currently growing though a subdued fund-raising phase".

Ram Iyer, Founder and CEO, Vayana Network 
"The union budget of 2023 has been exceptionally consistent over the years in focus areas across Infrastructure, Agriculture, MSMEs and ease of doing business.
The capital expenditure has been increased by 33% to a historic high of INR10 lakh crores, showing government's commitment to creating jobs and stimulating expenditure resulting in a multiplier effect pegging GDP growth at 7%.
Investments in development of public digital infrastructure for agriculture, facilitating data embassies in GIFT City, expanding the use of Digi Locker and setting up National Financial Information repository signal towards the continued focus on digitisation and broadening its access to the public.
Revamped Credit Guarantee Scheme for MSMEs is a significant move to support MSMEs' who have been battered by Covid related disruptions, the infusion of Rs 9000 crore into the corpus would undoubtedly benefit small business owners.
Concrete actionables towards ease of doing business in the form of PAN being a single identifier, reducing compliances and decriminalizing provisions are legislative steps ensuring ease of doing business.
Overall, it is a promising budget that continues to build on the groundwork laid during the previous budgets."
Anand Nichani, MD Magniflex India
"The Union Budget for 2023 -24 is a balanced budget, and it will be a driving force behind India's long-term growth trajectory. The decrease in fiscal deficit augurs well for the Indian Economy. The economy is expected to grow at a rate of 6.5%, which is good news for the retail sector. The additional thrust on investments towards infrastructure development will have a multiplier effect giving boost to employment opportunities thereby creating more funds for the customers. While there are no major reforms or changes for the business class, an increase in the personal income tax rebate limit for the salaried class is a welcome sign for the Corporates as they offer more purchasing power in the hands of the customer."

Sanket Sheth, Founder & Managing Director of Elixia Tech Solutions Limited.
"The aspects and outlook of the Budget'23 clearly demonstrate the country's capability to reach an organized state of logistics in the coming years. The government's intention to invest in the development of transportation infrastructure, promote SMEs & MSMEs, focus on rural development and boost EVs in the supply chain industry, will not only contribute to the growth of the logistics sector in the country but will also drive the LogTech technology companies in the long run."