Industry academia focused webinars for students organized at Amity University
Connecting industry and academia with students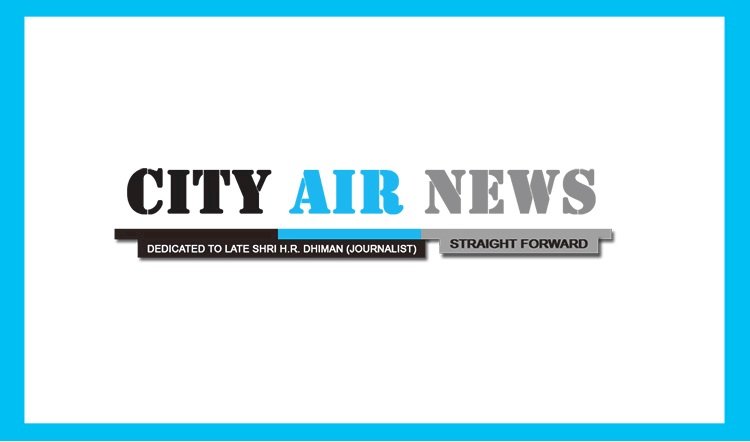 Connecting Industry and academia with students, a series of webinars were organized bringing together top brains of both the domains, enriching students with their vast knowledge and experience.
In first webinar Dr Arun Elias - Associate Dean (International and Accreditation) at the Wellington School of Business and Government, Victoria University of Wellington, New Zealand spoke on "Stakeholder Management: A Systems Approach". In his talk Dr. Elias talked about importance of stakeholders in every business. Many institutions worldwide have even started new MBA and BBA Programs in Stakeholders Management. He said that according to the broad definition by Freeman – Stakeholders are any group or individual who can affect or is affected by the firm's objectives. As per narrower definition by Clarkson- Stakeholders are Voluntary or involuntary risk bearers i.e Voluntary Stakeholders bear some form of risk in terms of capital, human or financial, something of value in a firm. Involuntary Stakeholders are placed at a risk as a result of firm's activities. But without risk there is no stake.
Dr. Elias said that an organisation may have several stakeholders with conflicting stakes and also explained the dynamics of Stakeholders further stating how they can be classified into eight groups according to the power, legitimacy and urgency they possess: Dormant Stakeholders are the most powerful but do not have any legitimacy; Discretionary Stakeholders have full legitimacy but do not possess any power; Demanding Stakeholders like suppliers neither have any power nor legitimacy but are always needed to be tackled urgently; Dominant Stakeholders have both power and legitimacy; Dangerous Stakeholder have power and always in great urgency like Government of authority; Dependent Stakeholders have both legitimacy and are in urgency also; Definitive Stakeholders have all three qualities of power, legitimacy & are in urgency and Non Stakeholders have no power, legitimacy or no urgency but sill can impact the business like Media, Press.
In another webinar, Mr Neeraj Sharma, CEO, Technology Development Board, Department of Science & Technology, Government of India delivered a lecture on 'Challenges & Opportunities in the Present Times of Virus – Solutions and Actions by S&T Institutions of India.
He shared how role of Science and Technology is important to understand corona virus is a novel virus. "Researchers are working hard to find vaccine or drug for COVID 19 but for that we have to understand the nature of virus. Moreover, managing the virus is also very important. Communication is very important at this point of time, by using simple tools like social distancing, hygiene, lockdown we can work with public to end this virus. Scientist across the world are struggling for finding a drug for the virus drug," said Mr. Sharma. He is hopeful that certain trials of drugs will yield results soon.     
He also added that it's time that the community should join hands, collect the data and get work done by doing collaborations. "We all have to work together for developing a vaccine and therefore we cannot hide our Research & Development's transparency mechanism, but share it," said Mr. Sharma.
In another lecture, Prof. R Joshua Aston, Associate Dean (Law), Edith Cowan University, Australia held a webinar on Human Trafficking – A global crime against humanity and stated how the session is an example of life goes on whatever the situation is. "It is important to expose slavery. It is sometime that has always existed and its nothing new. This kind of crime should be bought in light due to nature of crime. There are many kind of trafficking like drug trafficking, human trafficking etc. Usually people think trafficking is the thing which happens only with women. But it is not like that as it happens with children and men as well," shared Prof. Aston. 
He also stated that people believe that only men are traffickers whereas there are many cases in which women are also the traffickers. "The worst fact is that 54% of traffickers are known to victims. There are many laws or convention made for trafficking but the problem is that they don't have proper definition of trafficking. In terms of law it is important to have proper definition. Human trafficking is violation of human rights because it violates the rights of victim. It is global crime and it is important for all countries to come together because this kind of fight cannot be fought alone," shared Prof. Aston.  
Another webinar on Revival of Tourism and Hospitality Industry: Post COVID 19 Challenges – Global Perspective was organized by Amity Institute of Travel and Tourism. Speakers in the webinar included Sh. Vinod Zutshi IAS (Retd.), Former Secretary, Tourism. Government of India; Prof. S. P. Bansal, Vice-Chancellor, Himachal Pradesh Technical University, India; Prof. Marina Ambrosecchio, Chairperson and Founder President, UET Milan, Italy; Prof. Christophe Martin, Dean, Tourism Institute, Saint-Marie de Chavagnes, Cannes, France; Prof. Urs Wagenseil, Tourism Program Director, Lucerne University of Applied Sciences and Arts, Switzerland and Prof. Ajit Sikand Johann Wolfgang Goethe University, Frankfurt, Germany.
Deliberations were shared on Tourism Before and After COVID-19 in Europe and India: A Global Perspective; Role of European Union in Tourism Revival; Recruitment and Retention Challenges for Global Tourism and Hospitality Industry; Tourism Revival through Sustainable Development Goals and Responsibility of Stakeholders.
Sh. Zutshi, stated that according to WTO estimates there will be20-30% decline in tourism arrivals in the current calendar year; a sharp decline of over $300-350 Bn. in tourism income and a major challenge foreseen due to closure of many tourism businesses. He also added that to mitigate the effects, industry and enterprise must work unison; a new protocol on Health and Safety has to be created and implemented effectively. The countries must work on the New Visa Regime keeping in mind the safety of host and home destinations.
"Strict implementation of travel safety norms is the need of the hour. The governments must focus on and prepare policies for credit supplies, improving working capital, reducing the interest rates on loans extended and others. The ventures must work on reducing the costs to reach the breakeven points soon. Tourism Recovery Committee is the need of the hour for the governments and must be in place before the subsidence of COVID spread. New courses with Digital marketing and New Digital skills must be promoted. Lifting travel restrictions, Travelers safety protocols and Tourism bailout service will give the required impetus to the sector," said Sh. Zutshi.
Prof. Marina Ambrosecchio mentioned that the academia in Italy is working vibrantly with the industry to be back in pace with the world tourism industry. 'Safe Travel' is the need of the hour and if not followed religiously, will prove to be disastrous in times to come. Prof. Marina also coined the term "Proximity Travel", which will eventually be the most important term for the industry. She also opined that Safe Hospitality/ Tourism Manager' is the new job that may come in due course of time and we must find ways of safe survival for now and for our future generations.
Prof. Christophe Martin shared that recovery from the pandemic will bring about changes in the domestic demand under domestic tourist; it will attract different local destination and aid in promoting destination to national level.