Indian real estate prepares for re-entry to next normal economy
The office sector is expected to lead the recovery cycle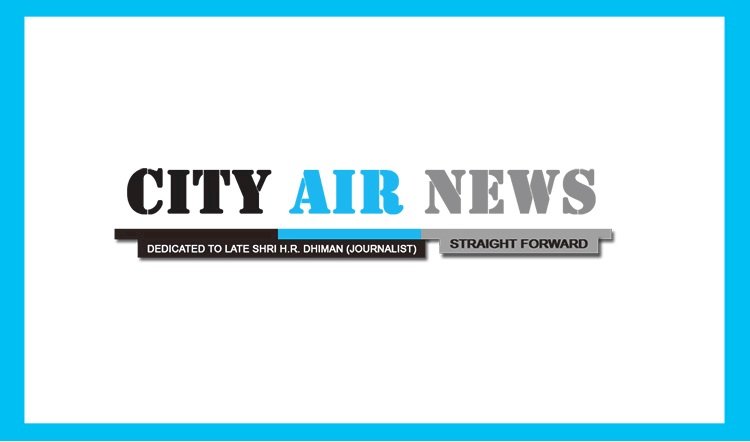 Mumbai: India's real estate will experience a paradigm shift as the country re-enters the COVID-19 world and the national economy feels the impact of the pandemic. According to JLL, real estate occupiers and investors will receive some respite via the USD270 bn Government of India COVID-19 relief package, but will need to reconsider pre-crisis priorities and accelerate new strategic initiatives to adapt to a "Next Normal" in Indian economy.
 
All segments of real estate will be impacted in some form or the other due to COVID-19, but the economic contraction will lead to some pre-crisis trends and themes that will have to be fast-tracked. JLL's report "The Next Normal - Real Estate in Post COVID World," released today, stresses that broader adoption of industry mega trends will reshape and reinvigorate the sector for long-term growth.
 
"As we adapt to and embrace the Next Normal world, there will be a greater emphasis on well-being, sustainability and business continuity planning across businesses within real estate. Real estate as an asset class is here to stay; however, it is inevitable to reinvent, to stay relevant in this new paradigm. It is indisputable that the pandemic induced disruption is changing the rules of the game, but also accelerating the increased adoption of technology and artificial intelligence (AI) in processes ranging from marketing and sales to loan modelling and data management," says Ramesh Nair, CEO and Country Head (India), JLL.
 
Impact on Office Market:
The office market saw the net absorption fall by 30% i.e. to 8.6 million sq. ft. in Q1 2020, mirroring the moderation of quarterly economic growth to 3.1%.  Expansion plans of many companies paused resulting from deferred deals, while real estate strategies shifted to re-negotiations of contracts and delaying fit outs. "In the short-term, re-negotiation of contracts between landlords and occupiers is the underlying trend in the office real estate market," says the report.
 
However, according to top developers surveyed in the office sector, many are looking at Common Area Maintenance (CAM) charges discount or waivers. This has emerged as a significant trend where landlords / developers are either agreeing or reviewing the same with occupiers. Having said that, it is important to note here that there are no visible trends in favour of rental deferment / rental discount until now across the top seven cities.
 
Despite government guidelines, companies are more cautious, functioning with 10%-30% of employees as has been observed so far.  There is an increased focus on sanitization, employee health and well-being. "It is essential for developers / landlords to focus on impeccably maintaining and sanitizing their properties," notes the report.
"While lockdowns were a necessary intervention to limit the spread of the virus and save human lives, the cost to the Indian economy cannot be underestimated. While the office sector is expected to lead the recovery cycle, the green shoots of recovery in residential real estate will be in tandem with overall economic growth and improvement in the current fragile employment scenario. Institutional investors are expected to assess the progress in each sector and are likely to focus on asset management and support projects for their last mile funding in the short term," says Samantak Das Chief Economist and Head - Research and REIS, JLL 
 
In the medium to long-term, occupiers and developers will re-evaluate their strategies. Office demand will remain robust in the medium to long-term. "The office market fundamentals are strong – with low vacancy, stable rental growth and limited upcoming supply. It is expected to recover the fastest once the outbreak is under control," the report adds.
O
Impact on Residential Market:
Due to the pandemic, homebuyers have deferred purchase decisions, resulting in a 30% sales decline in Q1 2020. In the short-term, developers will focus on restarting their construction activities and offloading unsold inventory.
According to top developers surveyed in residential sector, there are Indications of price rationalization in Delhi NCR, Bengaluru, Chennai and Kolkata. Construction activities are expected to gradually resume nationwide and in major cities, projects are resuming.
 
 
"Residential market's revival hinges on intensity and duration of the pandemic. As consumer sentiments improve post the lockdown period, sales in the affordable and mid segments are expected to show initial green shoots of recovery towards the end of 2020, with the onset of the festive season," the report points out.
 
Impact on Capital Markets:
While annual investments crossed USD 5 bn for the last three years, 2020 started on
a weaker note, the time period between January to March 2020 saw a 58% decline in investments y-o-y, with transactions paused. A nationwide lockdown meant no face to face meetings, site visits, legal due diligence and financial closure, therefore leading to transactions coming to a standstill.
 
"Income stability, indispensable business operations and occupational density are expected to be the key determinants for investment evaluation. Data centers, logistics (including warehousing), critical office outsourcing facilities and global in-house centers are expected to attract capital," adds the report.
In the short term, the institutional investors are expected to be risk averse and cautious over the next few quarters leading to extended investment cycles.