Indian Railways has distinction of introducing number of high-speed trains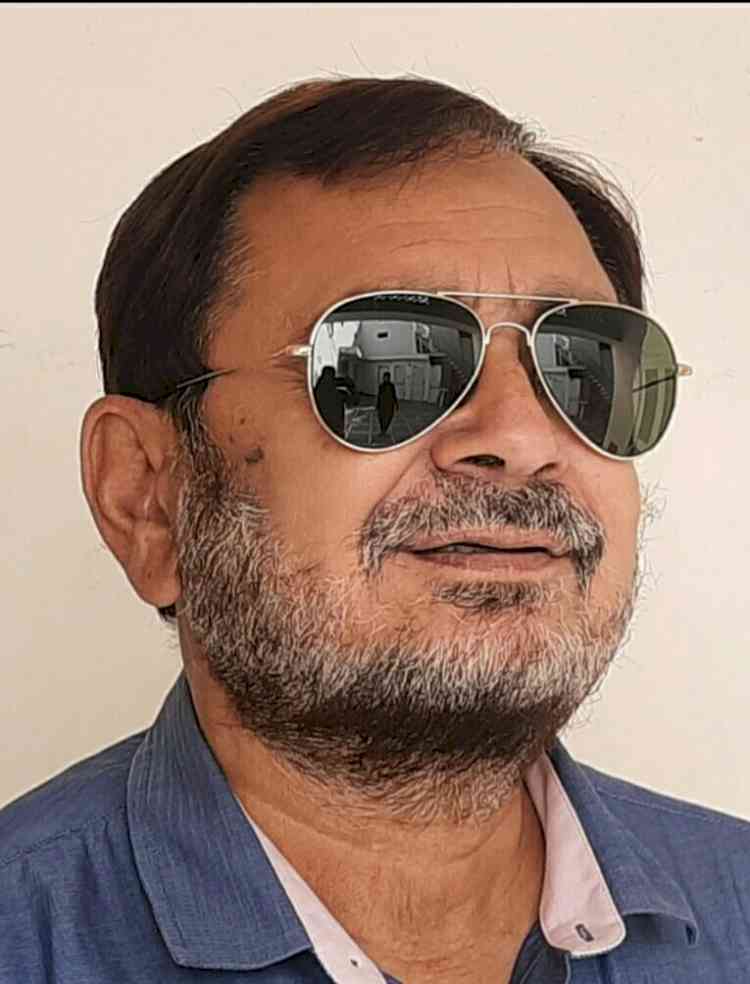 Author.


Indian Railways was the major mode of transport in the Pre –Independence Period during the British Rule and in the present arena it is also the major mode of transport for the public and goods from one place to other place within a stipulated period. Indian Railways have succeeded in introducing Rajdhani Express, Super Fast, Garib Rath, HumSafar Express, Tejas, Jan Shatabdi, Uday Express, Duronto, Shatabdi Express, Vande Bharat Express etc for the convenience of passengers to travel from one place to other within a specified period as mentioned in the Rail Time Table and running on scheduled timings. Where the railway lines have been upgraded similarly the railway stations have also been upgraded with latest facilities available on railway stations. New Vistadome coaches have also been introduced.

PUNJAB NEEDS NEW LONG DISTANCE TRAINS 
Northern Railway has the credit of introducing new trains but since from the last few years Punjab has not been allocated new Vande Bharat Train. As Amritsar is a sacred and heritage city, lacks of devotees every day visit Amritsar to obeisance at Sri Harmandir Sahib (Golden Temple), Shri Durgiana Mandir, Shri Ram Tirath, Radha Saomi Dera (Beas) and Shri Devi Talab Mandir, Jalandhar. The need of time is to announce New Vande Bharat Train from Amritsar to Varindavan, SuperFast Train between Amritsar to Varanasi, SuperFast Train from Amritsar to Goa, Amritsar to Patna, increase the frequency of Amritsar – Nagpur Train, Amritsar- Haridwar Jan Shatabdi with new coaches and increased number of Coaches from nine/eleven to sixteen with increase of AC Chair Car Coaches. Prime Minister Narendra Modi has flagged off the Vandhe Bharat Train between Amb (Himachal Pradesh) and New Delhi. A new train Vandhe Bharat has yet to be announced for Punjab too. The Ministry of Railways should announce more SuperFast Trains between Amritsar-Howrah, Amritsar –Mumbai, Amritsar- Bangalore, Amritsar-Kanyakumari and new train from Amritsar to Chandigarh. A night passenger train from Ferozepur to Katra via Jalandhar also need to be introduced vice versa daily. 

JALANDHAR RAILWAY STATION NEEDS ATTENTION 
The need of the time is to get constructed escalator at Jalandhar Railway Station and Jalandhar Cantt Railway Station. As in Jalandhar City on Platform Number One the demand of increasing the Shed is still waiting clearances / construction. Similarly, the extension of Shed for the convenience of the public is still awaited at Platform Number Two at Jalandhar Cantt.  It is a matter of great surprise that the General Manager, Northern Railway visits on and off for inspection, but action in this matter is still awaited. Similarly, the Divisional Regional Manager also visits Jalandhar City and Cantt Railway Station and listens to the grievances of the public.  The political leaders have already announced of funds released for the modification of Jalandhar Cantt Railway Station. The Railways high officials should clarify the amount of funds to be released for modification of the Jalandhar City and Jalandhar Cantt Railway Stations.

BASE KITCHEN CUM DINNING HALL 
The Ministry of Railways should announce starting of Base Kitchen cum Dining Hall at Jalandhar Cantt Railway Station 24x7. As the long-distance trains cross Jalandhar Cantt Railway Station round the clock. It's necessary for the Base Kitchen at this Railway Station.
 
NEED TO INCREASE FREQUENCY OF TRAINS 
The DRM Ferozepur must chalk out a plan to increase the frequency of DMU/EMU Passenger Trains on the Jalandhar-Hoshiarpur, Jalandhar-Ferozepur, Jalandhar-Jaijo Doaba, Jalandhar-Nakoder, Jalandhar-Pathankot rail section in public interest .  

Authored by:
Rajat Kumar Mohindru,
Journalist,
Jalandhar City.