Indian chess gets its 'Magnificent Seven Super GMs'
They are certainly India's magnificent seven chess players.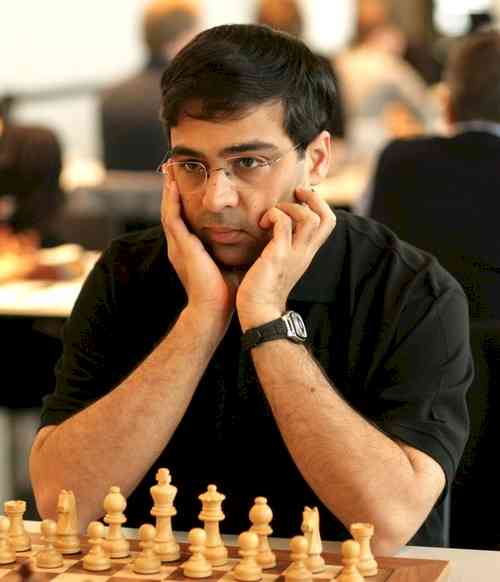 Source: IANS


Venkatachari Jagannathan
Chennai, Oct 3 (IANS) They are certainly India's magnificent seven chess players.
While the actors in the old English movie 'The Magnificent Seven' rode on their horses, to shoot down their rivals, the Indian seven drove their horses, elephants and camels (bishops) to knock out their opponents.
India now has seven Super Grandmasters (GM) -- players having an ELO rating of 2,700 and above. And their tribe is all set to increase with more are knocking at the doors of this elite club.
Interestingly, according to the International Chess Federation or FIDE, with the average ELO ratings of top 10 Indian players at 2,703, India ranks second after the US with an average score of 2,728.
While the magnificent seven includes long timers like former World Champion GM V. Anand (2,754), GM P.Harikrishna (2,716) and GM Vidit Santhosh Gujrathi (2,716), what makes the club interesting is the entry of young brigade like GM D.Gukesh (2,758), GM R.Praggnanandhaa (2,738) and GM Nihal Sarin (2,702 as per Live Ratings www.2700.com).
"With seven players over 2700 the Indian century has begun. "FIDE" has five and England one Russian born one. The US have five, but it is a debate if it is one or two of them that have American roots. India will only produce more over 2700s. This is their time," said GM Jacob Aagaard on social media platform X listing out the Indian seven Indian players from www.2700.com.
The next probable Indian GMs who can enter the Super GM club are S.L.Narayanan (2,651), VR. Aravindh Chithambaram (2,649) and Raunak Sadhwani.
There are six more Indian GMs with an ELO rating of over 2,600.
From the days of single International Master (IM) in the form of Manuel Aaron and GM Anand, Indian chess has come a long way. Today the country has just over 80 GMs and nearly 125 IMs.
Gukesh and Anand rank 8th and 9th in the world top 10.
In the world juniors category Gukesh ranks second, Praggnanandha third, Erigaisi sixth and Sarin seventh, as per FIDE.
In the women's section India's GM Koneru Humpy is ranked fourth.
However in the girls section India's V Sarayu (2,387), WGM Divya Deshmukh (2,385) and WGM Savitha Shri (2,375) are ranked seventh, eighth and tenth respectively.
(Venkatachari Jagannathan can be reached at [email protected])