Indian Bank Zonal Office Ludhiana organised mega retail, agriculture and MSME camp 
The event held under chairmanship of Field General Manager Ashok Patnaik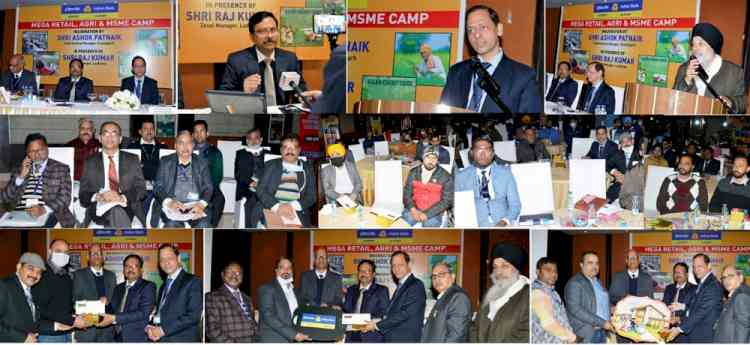 Ludhiana: Indian Bank Zonal Office Ludhiana has organised Mega Retail, Agriculture and MSME Camp under chairmanship of Field General Manager Ashok Patnaik here today. 
Ludhiana Zonal Manager Raj Kumar and Deputy Zonal Manager S R Barkhodia welcomed Field General Manager alongwith Assistant General Manager Hemraj from FGM Office, Chandigarh. 
Field General Manager Ashok Patnaik addressed Direct Selling Agents of the bank and distributed sanction tickets to customers from various branches. 
While addressing event field general manager appreciated achievement of Ludhiana Zone Branches and encouraged them. 
During the campaign Ludhiana Zone has mobilized 7.16cr in Agriculture, 95.38 cr in MSME and 34.95 cr in Retail. 
The event was organised and managed by Vineet Awasthi, Chief Manager Credit Department.