Indian Army man Ranjit Singh tops Chennai 10K INTENCITY Run
Author(s): City Air NewsWinners of the men's Open category of the Chennai 10K INTENCITY Run been awarded during the prize distribution ceremony at the 10K INTENCITY Run at Besant Nagar Beach on Sunday. Chennai, January 21, 2018: Indian...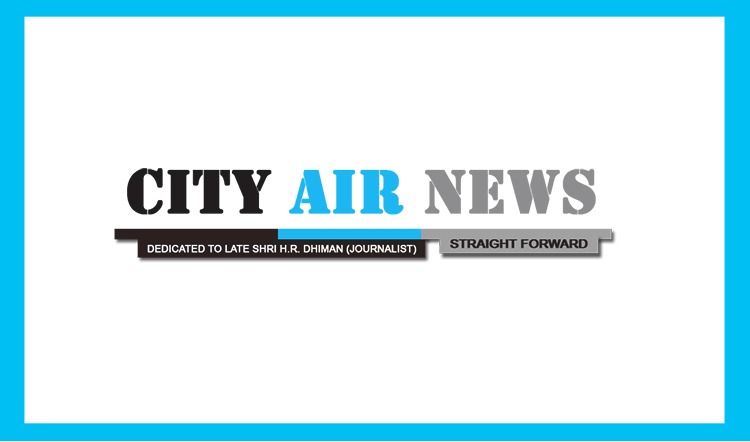 Chennai, January 21, 2018: Indian Army man Ranjit Singh topped the charts of the inaugural Chennai 10K INTENCITY Run at the scenic Besant Nagar Beach here on Sunday morning while Preenu Yadav reigned in the women's category.
Ranjit Singh was off to a great start and led with ample ease clocking 31:57 minutes while running enthusiast Sanjay Kumar Patel followed him 37 seconds later with localite Jegadheesan came in third. The women's category had a major surprise with 10-year-old R Thamizharasi won bronze after she decided not to compete in the Olympic Champions' Run (12-16 years) but in the Women's open category. The young eve was leading the track till the first four kilometers and had the seasoned pacers in a tizzy before the inexperienced lass fell back but captured hearts of her fellow runners while crossing the finish line. Preenu Yadav who stood first clocking 40:03 minutes said, "Initially, I thought that she was running in a different category, but then we realized that she was running in our category. She gave us a fright," said Preenu on R Thamizharasi's performance. Despite the 10-year-old stealing the limelight, Preenu Yadav and silver medallist Kumari Mamta had a split second finish with the winner decided by decimals. The men's and women's winners got richer by Rs 30,000 followed by the silver medal (Rs 20,000) and bronze winner (Rs 10,000).
The Lite Horlicks 5K Fit Together Run had a beautiful ending with Sridhar Ananth and his wife Nikita Sridhar who have hearing and speaking disability topped the run as they crossed the finish line together to be followed by Santosh and Jeeva and Mallcom A and his wife Jayapratha. In the 12-16 age Future Champions category, Nirmal Kumar stood first among the boys while S. Abhita won among the girls.
Handing over the prizes were former hockey legend V. Bhaskaran, Olympian CT Durai, Olympian Purukottam Ramachandran, Olympian Jensi Phillip and Redt Com P Raghunathan. Bhaskaran addressing the gathering spoke on how important it is to back an event like the 10K INTENCITY Run which is been held across the country with an intension of spreading the message of Green, Healthy India. "We speak about healthy living. But we can only stay healthy if we keep our environment green and clean. The intension of Olympian Anand Menezes is very good and like all the sportspersons across India, he has my full support," said V. Bhaskaran.
Anand Menezes thanked Chennai city for showing a tremendous response and invited people of Tamil Nadu to also be a part of the next leg of the 10K INTENCITY Run in Kolkata on March 4, 2018. "The response was phenomenal and in huge numbers. I thank the citizens of Chennai who welcomed our Run and opened their hearts to us. Chennai 10K INTENCITY Run will remain an integral part in our calendar year."
The Chennai 10K INTENCITY Run is supported by the Athletics Federation of India and has been certified by the AIMS will have the runners participating in various categories starting with 10 km (Elite Run), 5 km (Fun Run) and 2 km (Olympic Champions Run for Age 12-16) Run with the charity earned from this Run will be routed back to the sportspersons through their charity partner Olympian Association of India.
Results:
10K Open Men – Ranjit Singh (31:57 mins), Sanjay Kumar Patel (32:34 mins), Jegadheesan (33:48 mins).
10K Open Women – Preenu Yadav (40:03 mins), Kumari Mamta (40:03 mins).
10K Veteran Men – Chellapandi R (38:53 mins), Prabhakaran K (39:53 mins), V Seranthaiah (41:57 mins).
10K Super veteran Men – A Baba (40:30 mins), Lourdes Irudaya Bosco (42:20 mins), K Nanjudan (42:48 mins).
2K Future Champions Run – Boys: Nirmal Kumar, Shakti Vijay, K Arjun. Girls: S Abhita, Mariya, Divya Sri.
Lite Horlicks 5K Fit Together Run – Sridhar Ananth & Nikita Ananth, Santosh & Jeeva, Mallcom A & Jayapratha.