India Tibet Sahyog Manch to expand in Chandigarh region
Strategy for liberation of Tibet and Mansarovar prepared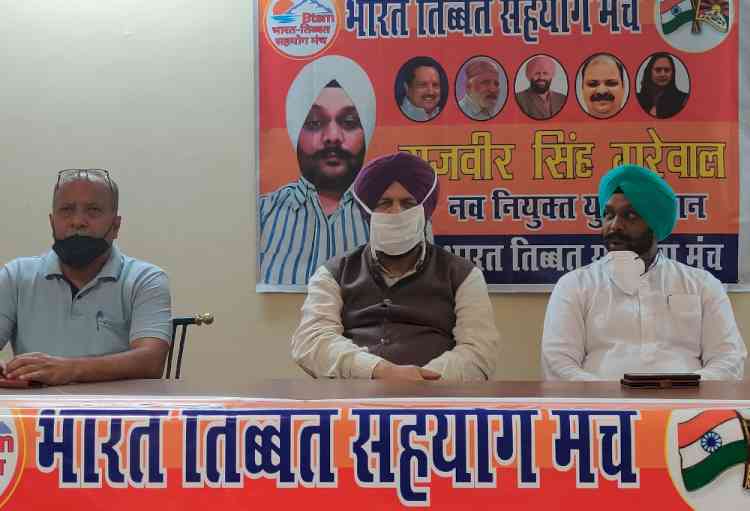 Chandigarh: India Tibet Sahyog Manch  will create one lakh new workers across the country by the end of this year. The existing and new activists will organize mass movements through rallies and seminars with all new-workers through door-to-door contact for the liberation of Tibet and Kailash Mansarovar. 

It was decided at the forum's conference meeting in Chandigarh that the liberation of Tibet and Kailash Mansarovar from China is the first to break China's economic backbone, for this to drive the message of boycott of Chinese goods from door to door a speedy decision should be taken. Till now, only on festivals this demand is raised but along with this, pressure should be increased at the international level by extending the platform abroad.

In this meeting, a resolution condemning the atrocities committed by China in Tibet was also passed. National President of the forum Harjeet Singh Grewal said that when one lakh workers will join together in one work, the results will be good. Rajvir Singh Grewal assured to form strong regional team soon and thanked all.