India-South Africa ODI cricket match at Dharamshala on Mar 12 
District Administrative on toes for ensuring fool proof arrangements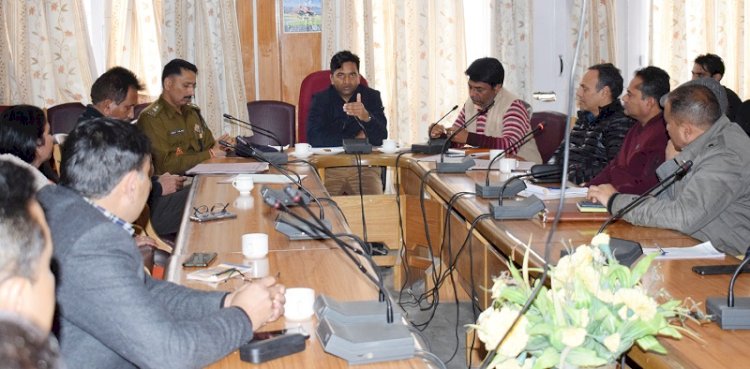 A meeting between the district administration and HPCA management being held in in Dharamshala, on Friday.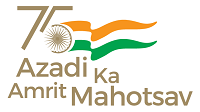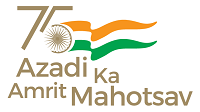 Dharamshala: A necessary meeting between the district administration and HPCA management was held in today in Dharamshala, under the chairmanship of Deputy Commissioner Rakesh Prajapati, to review the preparations for the proposed India-South Africa One Day International (ODI) cricket match to be played at Dharamshala on 12 March.
Deputy Commissioner Rakesh Prajapati said that a plan has been prepared to ensure safety and traffic during the cricket match, along with parking etc. He said that the officers of IPH and Power Department have also been given directions to make better arrangements for drinking water and electricity.
The Deputy Commissioner said, "As it is a day-night match, better arrangements will be made for street lights, in and around the stadium so that people do not face any difficulty." He said that Public Works Department has also been given instructions for proper maintenance of roads, specially from stadium to Hotel The Pavilion, where both the teams will stay. Deputy Commissioner said that special emphasis will also be given on cleanliness around Dharamshala and stadium.
He said that it has been ensured that the students appearing in board exams near the schools situated around the stadium should not be disturbed and have easy access to their examination centers.
Prajapati said, "According to the proposed schedule, both India and South Africa teams will arrive at Gaggal Airport on March 10, and will stay in Hotel The Pavilion. He informed that on 11 March both teams will practice in the cricket stadium.
On this occasion, Superintendent of Police Vimukt Ranjan said that a strict security plan has been prepared during the match, a plan has also been prepared for the security of the players.
Earlier, HPCA Secretary Sumit provided detailed information about the preparations for the cricket match.
Officers of various departments including SDM Dr. Harish Gajju, AC to DC Dr. Madan Kumar were present on the occasion.
South Africa has declared there squad for the match whereas BCCI yet to name Indian team for this match.