India set to achieve current account surplus in current fiscal, lack of availability of RoDTEP rate may affect future exports
Says Sharad Kumar Saraf, President, FIEO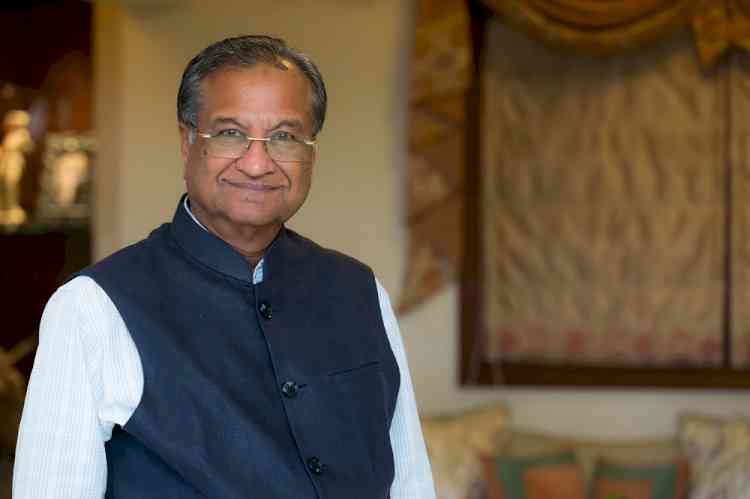 Mr Sharad Kumar Saraf, President, FIEO.


Ludhiana: Hailing the just released  Economic Survey, Mr Sharad Kumar Saraf, President, FIEO said that the country is set to end with a current account surplus of +2% of the GDP after 2003-04. However, the better than expected recovery both globally and internally provides a huge opportunity for India to push its exports in pharma, medical equipment, PPE kits, technical textiles, networking products, food & processing products, cereals, steel, plastics, chemicals and iron & steel. 
 
The opportunities in the labour-intensive sectors are also gaining traction. However, a study should be conducted to understand why many of these products having high Revealed Comparative Advantage (RCA) are not figuring in our main exports (either in share or value), as pointed out by the Survey. 
 
Mr Saraf said that while initiatives like RoDTEP are aimed at providing continued support to the industry, this requires immediate announcement of the rates as in absence of the rates, exporters are not able to do their export costing with a view to finalise new contracts. Any further delay will have serious implications for future exports as exporters are in "wait & watch mood" before finalising new contracts particularly in sectors having thin margins. 
 
President FIEO felt that the Production Linked Incentive (PLI) Scheme will be a game changer and put India's focus on technology exports - electronics, electrical machinery and automobiles, which accounts for over 35% of global imports. The domestic capabilities in these sectors will also help to save over USD 100 Bn in imports annually on a recurring basis.
 
While the judicious intervention in the forex market has prevented one sided appreciation of Rupee, the Survey also admits that Rupee appreciated by 2.9% in terms of Real Effective Exchange Rate. He urged the Government to allow Rupee to reach its real value so as to provide further competitiveness to exports.