India Inc stands to fight COVID-19
Extends gratitude to Corona Warriors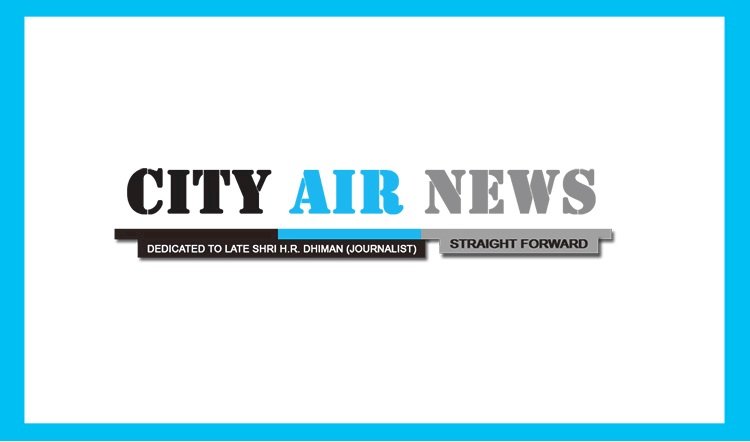 Mumbai: As the entire country is braced up to beat the outbreak of COVID - 19, they actually created a history by becoming a part of India's first - ever social mission of self- governance to save fellow beings. India Inc and many of Mumbai's top corporates equally stood up with its people in this hour of crisis.
Various corporate entities and their honchos expressed their heartfelt gratitude towards Government officials, doctors, para - medical personnel, police, media, health and hygiene workers in this hour of crisis.
 
Many corporate have already taken rapid measures to stop further spread of COVID - 19 and ensure the safety of their people by allowing work-from-home and other steps of social distancing. They also thanked Prime Minister Narendra Modi, Chief Minister of Maharashtra Shri Uddhav Thackeray and his team of officials along with the warriors working on ground. 
 
The largest pharma retail store chain in Western India, Wellness Forever has welcomed the PM's initiative of self-lockdown as a required step. The 24x7 pharmacy chain have also taken initiative to tell their customers not to venture out even for medicines as they can deliver the same to their homes. Commenting on the preparedness, Mr Gulshan Bakhtiani, Founder-Director, Wellness Forever Medicare Pvt. Ltd., said, "We sincerely appreciate the Central and State Government's initiatives for taking preventive measures and calling people to stay home and stay safe and maintaining social distancing. The initiative will ease the unnecessary pressure on essential services that we are witnessing at our Wellness Forever stores and calm people. We are inviting people inside all our 180+ stores across Maharashtra, Goa and Karnataka only after sanitizing their hands wearing mask, which they have appreciated too. We want to request all our customers that we are open 24x7 and have enough medical and healthcare stocks and urge them to think about the other customers before doing bulk buying."
 
Adding that the move will strengthen the country's resolve to fight the pandemic and safeguard the kids, Mr. Chetan D'Souza, Founder and CEO, KidzByte said, "'Unity in Diversity', has stood out as most relevant today. The National & State Governments, the life savers, all public servants and the general public are putting on a brave fight to combat this deadly virus.  However, we are trying our best to cover this topic in our app-based platform by cross-checking facts through WHO and other authorised sources. We've had kids come up as anchors to cover topics around COVID-19. Kids should be protected from fake news and have a healthy screen time option. Keeping this in mind, we have waived off our annual subscription fees completely and offering 90-days free access to all students. We hope our small efforts will go a long way to help the student community."
 
Prime Minister Mr. Narendra Modi too appealed everyone to show tremendous strength to fight against #COVID19' menace. "The steps we take now will help in the times to come," he wrote on the microblogging site Twitter.
 
Extending his support to the Government, Mr. Subodh Runwal, Director, Subodh Runwal said, "We appreciate the Government's measures in curbing this deadly pandemic. As a responsible corporate, Runwal Group too have taken utmost care and precautions and are also adhering to Government's initiatives. All our employees have shown 100% solidarity with self-governance and are working from home. We have taken an important step to sanitize all our construction sites for the safety of our workers and have stopped all the work till further notice. We have postponed our Gudi Padwa launch and all our campaigns too. All our site offices will also remain closed. We will have to together support our Government in this time of distress."