India has unique charm to reinvent, re-imagine and redesign its future: Piyush Goyal
Inaugural session of `Virtual Retail Supply Chain Expo, 2020'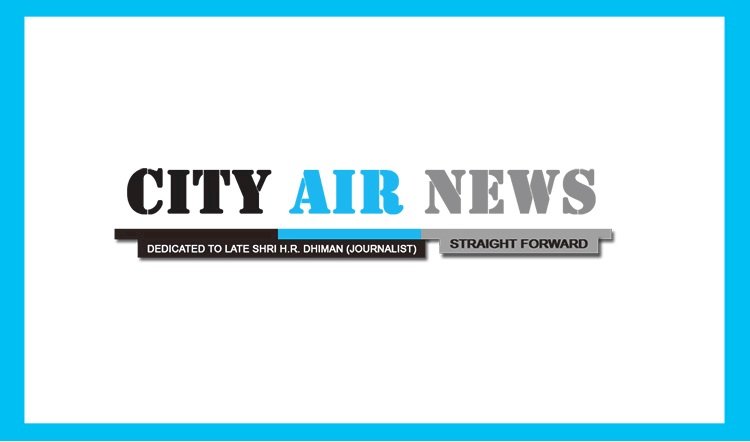 New Delhi: India has a unique charm to Reinvent, Re-Imagine & Redesign it's future, said Shri Piyush Goyal, Minister for Commerce & Industry, Government of India, at the  inaugural session of 'Virtual Retail Supply Chain Expo, 2020'. He mentioned that this retail expo is a step which will help in facilitating the ease of doing business in the country, enhance economic growth, bring transparency, honesty, & Integrity in businesses which will help in attracting investment, talent and technology into our country and achieving our goal to make India a Super Power.
 

Talking about Prime Minster Modi Ji's mission towards becoming an atmanirbhar bharat (Self-Reliant India), Shri Piyush Goyal Ji said that India should look at the year 2020 as a year of revolution for the country to become a developed nation and not as a year of the threshold.
 

Year 2020 should be considered as a year of bringing robust & sustainable business models for the coming generations ahead, added Shri Piyush Goyal.
 

ATMANIRBHAR BHARAT is a mechanism for opening wide doors for inviting the world to participate in India's growth story with robust investment, high-end technologies and talent, which will sooner make India Self Reliant, said, Shri Goyal.
 

The Minister mentioned that consumption drives the economy and retail is an important, dynamic, robust & driving benchmark for any economy to stand in the global market. Covid-19 has altered consumption behavior of the citizens.
 

We need to build an ecosystem to promote economies of scale, simple, transparent & a non-intrusive business environment. We need to create clusters of Industrial engagement and promote the manufacturing of electronic component & medical devices domestically, said Shri Piyush Goyal.
 

The Government is bringing in Duty provisions like Anti-dumping and manufacturing duties, among others, to protect our domestic manufacturers and retailers; wherever we find India is capable of domestic production and the same is getting affected due to irrational flooding of low quality and low cost imported products or if imports are posing threats to production of particular goods or sector, said Shri Goyal.
 

Very soon the government will be announcing a National Traders Welfare Board to promote 'Made in India' products and protect the domestic manufacturer. We urge PHD Chamber to encourage its member organisations to register with GeM (Government E-market place) and start supplying to the government by being a part of the government procurement process, this will aid increased reliance on local manufacturers and make India truly an Atmanirbhar Bharat, said Shri Piyush Goyal.
 

Going forward,  we need to build more flexible and adaptable supply chains, create sub-system supplies with in India, create component supplies with India and source within India and not just assemble in India, among others. With this in the long run  we will not only be able to achieve our PM Vision of USD 5 trillion economy but fast move towards our collective commitment to become a Super Power, said Shri Piyush Goyal.
 

We are assured that PHD Chamber of Commerce and Industry will be at the helm in bringing this revolution to the ground by expediting the implementation of these ideas, strengthening the MSME sector, creating job opportunities for the citizens and ensuring a better quality of life for each of our citizens, said Hon'ble Minister , Shri Piyush Goyal.
 

Shri Piyush Goyal urged the retail companies to adopt strategies to support each other businesses and encourage the Clarian call of Hon'ble Prime Minister Shri Narendra Modi to go Vocal for Local which needs a collective effort of one and all.
 

Shri Som Parkash, Minister of State Ministry of Commerce & Industry, Govt of India in his welcome address deliberated about the importance of Logistics & Retail Supply Chain. He mentioned that COVID-19 has driven customers to prioritize health and supply chain safety over cost and convenience. There is a definite requirement for retailers and consumer goods companies to realign their operations in ways that provide minimal touch points.
 

He further  deliberated about the need for Digitalization of Supply Chain and  Post COVID Outlook that will have Customer-centric engagement; Retail operational systems and foster better Ecosystem relationship management.
 

He mentioned that India is providing a seamless journey for consumers through a mix of digital and physical infrastructure that will require the backing of a strong supply chain. COVID-19 despite giving all volatility and stress, has brought with it an opportunity to take a hard look at the entire consumer and retail supply chain, to meet tomorrow's needs.
 

Dr. D K Aggarwal, President, PHD Chamber of Commerce and Industry in his presidential address lauded the proactive measures undertaken by the government, particularly by the Ministry of Commerce ad Industry to mitigate the daunting impact on COVID-19 on the Indian Industry. He mentioned that while this pandemic has affected the health of the people it has also affected the health of the economy. The complete lockdown, a necessity from the health care perspective; has only further damaged the businesses at large for the Indian Retail Sector.
 

Talking about the scenario of the retail industry, he said that India has occupied a remarkable position in global retail rankings with high market potential, low economic risk, and moderate political risk.
 

Dr Aggarwal deliberated on the challenges faced by the retail industry including managing consumer demand, ensuring liquidity, supply chain disruptions, management of store operations to ensure social distancing and proper hygiene, governance issues, and ensuring the health and safety of employees.
 

Year 2020 has been a game-changer for the Indian retail industry with government and businesses coming together to help each other. The retail industry needs to focus on transforming to succeed in a new business landscape, said Dr Aggarwal.
 

With the intervention of technology and digitalization to digital malls and e-markets, the retail industry will redefine itself in this new normal, said Dr Aggarwal.
 

Mr. Sanjay Aggarwal, Sr. Vice President, PHD Chamber while appreciating the government's efforts in hand holding and reviving the Indian industry in the unlock phases, highlighted that disruptions in supply chain operations have significantly impacted businesses; there is a growing need for businesses to devise a better supply network.
 

On the lines of our Hon'ble Prime Minister Shri Narendra Modi ji's vision , the retail industry needs to focus on self-reliance, import substitution, and protecting infant domestic manufacturers, said Mr Aggarwal.
 

He mentioned that to mitigate the disruption caused by this crisis, Indian retailers will need to devise strategies for a brighter future. They need to manage their costs through operational improvement and by evaluating the store portfolio, invest in service, experience, and omni channel to serve the new consumer. Digitizing the supply chain will help in improving the speed, accuracy, and flexibility of supply-risk management.
 

The current crisis is an opportunity to reset a system that has relied on outdated processes. Creating smart and nimble supply chains is the key to building a global trade and investment network that's capable of weathering future storms, added Mr Sanjay Aggarwal.
 

Mr. Pradeep Multani, Vice President, PHD Chamber while delivering his conducing remarks deliberated about the issues and challenges faced by the Indian Retailers  that were maintenance and electricity charges and relaxation from the owner should be given. Also, there is a need to release input GST that can help the retail industry to bounce back. He also proposed a formal vote of thanks to all the delegates and participants.
 

Mr. Saket Dalmia, Chairman, Retail Committee, PHD Chamber gave an industry outlook mentioning that this pandemic has left us with an opportunity to grow and develop our own systems. The vibrancy of businesses to innovate during this lockdown and keenness to offer products online is going to stay and grow further. There is a desire to reduce the human touch points of the products in the entire supply chain and AI will be the future.
 

Mr. Saurabh Sanyal, Secretary-General, PHD Chamber while moderating the session deliberated about the objective of the VirtualExpo that is to share insight on how the industry can prepare to shape future supply chains for long term resilience by ramping up the future supply chain and navigate it through these COVID times.
 

He mentioned that the expo will focus on supply chain innovations and showcase ground breaking models and technology applications for better retail outcomes. Talking about the retail industry, he said it's one of the most job creating and caters to the needs of the consumer and due to the COVID-19 pandemic, the sector has witnesses major supply chain disruptions. The platform like these will enable business stakeholders in forging state partnerships among the key stakeholders to restart the business activities and developments.
 

The inaugural session was attended by other senior members of PHD Chamber and Industry stalwarts. The Expo was supported by GeM (Government e-Marketplace) and NITI Aayog with Digital Partner: Digital Mall of Asia; ERP Partner: Accely; Furniture Solution Partner: AFC Furniture Solution; Supply Chain Partner: Safexpress; Warehousing Partner: Pragati Warehousing; Knowledge Partner: ISCM (Institute of Supply Chain Management). Associate Partners such as Addverb Technologies; Build My Infra; iSecureCyber; Kelley India; Marble City; Pallet Per Day; Pollywood; TVS Supply Chain Solutions; On line Registration Partner – BookMyShow and Media Partner BELDARA, Cargotalk, Food& Drink Innovation, Travel Unleash also supported the Expo.