India Exim Bank collaborates with Kala Ghoda Arts Festival
Be a part of the grandest celebration of arts, crafts & creativity from 4th to 12th February, 2023. Asia's biggest cultural festival & India's largest multi-cultural extravaganza is back on-ground 60+ artisans from India supported by Exim Bank to exhibit their art.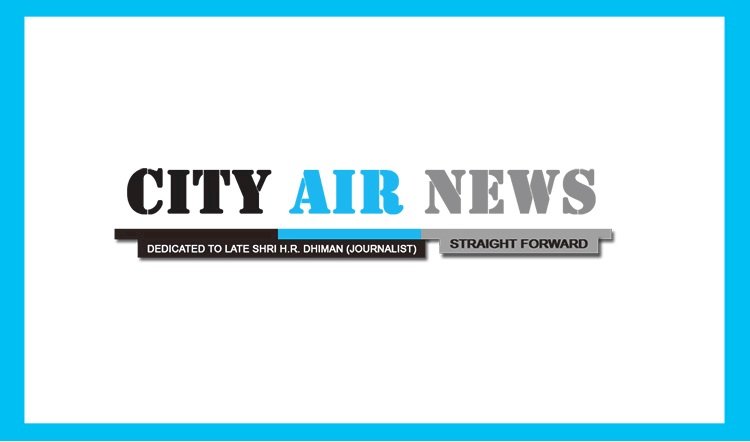 Mumbai, February 3, 2023: India Exim Bank partners with the iconic annual Kala Ghoda Arts Festival of Mumbai being held from 4th to 12th February this year. More than 60 artisans supported by India Exim Bank over a decade though capacity building, product placements and marketing advisory, will be exhibiting and selling their unique traditional art forms from India. Uniquely themed Past <> Forward, the festival will also host a myriad of programmes across 14 verticals – Dance, Music, Visual Arts, Theatre, Literature, Food, Children's Literature & Workshops, Cinema, Heritage Walks, Stand Up Comedy, Street Art, Urban Design & Architecture, Visual Arts and Workshops – at more than 15 iconic venues.
Speaking about the festival, Brinda Miller, Hon. Chairperson, Kala Ghoda Association shared, "The Kala Ghoda Arts Festival is a vibrant example of what can be achieved through community collaboration. It is a festival for the people and by the people. We are very excited that the city's beloved festival will be back on ground after a gap of two years. Much has changed in this time, and our theme Past <> Forward is an ode to our legacy of 22 years while designing a festival of the future. It is indicative of the gradual emergence from a period of inactivity to an era heralding positivity, change and progress. Each year, individuals and enterprises across the country come together to make this celebration possible, and this year is no different. We are glad to have India Exim Bank on board as our partner as we share common values of promoting Indian arts and crafts. The collaboration will surely result in synergies providing a boost to the rural artisans and grassroots enterprises."
Highlighting the collaboration with the Kala Ghoda Arts Festival, Harsha Bangari, Managing Director, India Exim Bank, said "India's exports of creative industry stood close to USD 143 billion in 2021 and the creative economy provides employment and supports the MSME sector. Staying true to our commitment of promoting Indian traditional arts and crafts and giving them a global platform, we are proud to associate with the Kala Ghoda Arts Festival. This association shall give the rural artisans a direct market access, enable them to understand consumer preferences, improve their understanding of the industry and help them discover latest trends."
Artisans from Andhra Pradesh, Uttar Pradesh, West Bengal, Rajasthan, Maharashtra, Delhi, Karnataka, Kashmir, Tamil Nadu, Gujarat and Madhya Pradesh will be present in the exhibition. Some of the participating artisans and weavers who are exhibiting their diverse range of skills, talents and techniques are national and state awardees.
Art forms such as Madhubani paintings, leather puppetry, Warli paintings, Pichwai paintings, Phulkari embroidery, Pattachitra paintings, Phad paintings, Banarasi silk fabrics, lac bangles, Kawad paintings, Kalamkari paintings, Chanderi weaving, ceramic pottery, bidri art among others are on display and available for sale at this exhibition.
India Exim Bank assists artisans, master craftsmen, weavers, clusters, self-help groups, NGOs, grassroots and micro enterprises through capacity building, participation at trade fairs and exhibitions both in India and overseas and sourcing overseas buyers and distributors, under its Grassroots Initiatives and Development and Marketing Advisory Services programmes. The assistance under these programmes has enabled financial empowerment, employment generation and promotion of entrepreneurship among individual artisans, and ensuring the survival of century old traditional handicraft and handloom products and sustenance of the traditional heritage of Indian crafts. 
The Kala Ghoda Arts Festival is hosted by the Kala Ghoda Association that was formed in 1998 with the aim of maintaining and preserving the heritage of the Kala Ghoda area – South Mumbai's beloved art district. The Kala Ghoda district is renowned for the rich concentration of heritage buildings, art and cultural spaces, such as museums, art galleries, boutiques, restaurants and educational institutions. The precinct attracts food connoisseurs, fashion designers, architecture enthusiasts among a host of creative talent. The constant bustle of heritage afficionados is an ode to the rich legacy of the precinct. With the aim of promoting arts, crafts and cultural heritage in the precinct, all funds raised from the Festival every year are directed towards the restoration efforts undertaken by the Association in the precinct.