India BPO Promotion Scheme spurs growth of Route Connect Pvt Ltd's Patna centre with 40pc of women workforce
Motivated by encouraging response, Route Connect Pvt Ltd. plans to establish more centres in the region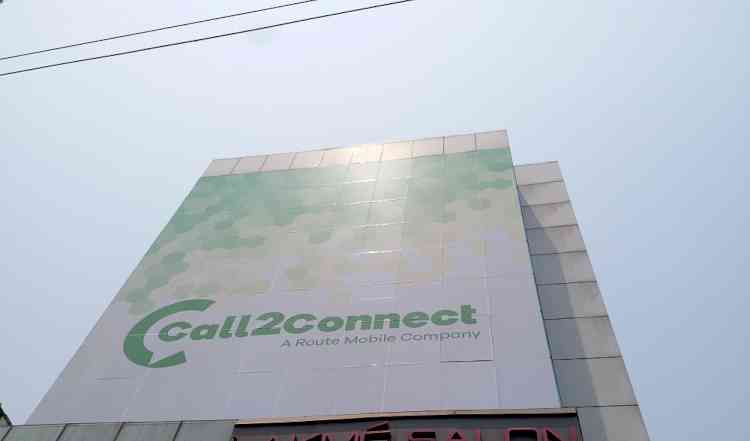 The India BPO Promotion Scheme (IBPS) from the Government of India has been instrumental in setting up BPO/ITES operations in a number of small cities across the country and thus creating employment opportunities for local youths. As a part of this initiative, Route Connect Pvt. Ltd., a subsidiary of Route Mobile Ltd has established a BPO/ITES centre at Patna, Bihar under IBPS. The centre has employed about 300 direct employees and has created a good number of indirect employment opportunities in the region. It is worthwhile to mention that about 40% of the employed workforce are women.

Route Connect Pvt. Ltd. had been allocated 300 seats to setup BPO/ITES centre at Patna under IBPS and they started operation here in 2018. The IBPS scheme was notified by the Ministry of Electronics & Information Technology (MeitY) under the Digital India Programme. Software Technology Parks of India (STPI) is the executing agency of the IBPS scheme.

The Patna centre of Route Connect Pvt Ltd provides end-to-end customer life cycle management, telemarketing and revenue optimization services. The center has witnessed a minimal attrition rate of merely 8%, which is much better than what is seen in bigger cities. Encouraged by the overwhelming response from this centre, the company is now planning to establish more centres here within next 1-2 years.  It is new hope for many educated youths of Patna and surrounding areas, which are being benefited from the direct and indirect employment opportunity created by the centre. 

Dr. Omkar Rai, Director General, Software Technology Parks of India, said: "Bihar is among the fastest-growing states in India and recorded the highest per capita income growth in FY20. The availability of a talent pool, cost-effectiveness and low attrition rate of the workforce make Tier 2 cities such as Patna an attractive proposition for corporate to establish their base here. Patna is well-connected to key metro cities of the country through rail, road and air. Government initiatives such as the setting up of BPOs under IBPS will further strengthen the IT/ITES ecosystem of the region and help in creating more job opportunities for the youth " 

"We always wanted to open our operation in the state of Bihar and IBPS has provided just the right motivation and financial incentive towards fulfilment of this goal. We would like to thank the government and STPI for providing comprehensive support and mentorship at every step. The creation of opportunities for the local population in their homeland has improved their confidence and motivation to perform well and positively impact the company's bottom line. This gives us enough confidence to expand our operations in Patna further sin near future" said Mr. Rajeev Kumar Jha, Executive Vice President and Head, East and North Zone, Route Connect Pvt. Ltd.

The objective of the India BPO Promotion Scheme is to foster an IT ecosystem in Tier 2 and 3 cities through the establishment of 48,300 seats in respect of BPO/ITES operations across the country. The scheme provides financial assistance of up to 50% of the total admissible expenditure (Capital / Operational), with an upper ceiling of Rs. 1 lakh per BPO/ITES seat.  There are certain special incentives in the scheme to promote employment to women and specially-enabled persons, the participation of local entrepreneurs, setting up operations at non-capital cities, etc.