India and South Africa teams arrived for cricket match in Dharamshala
Teams were received and welcomed warmly by the HPCA officials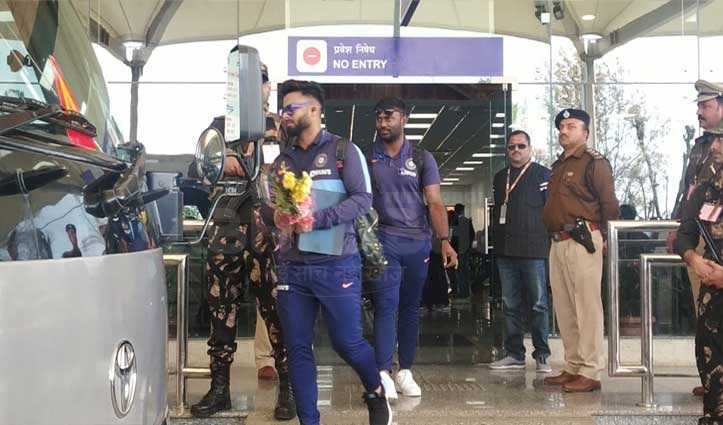 Dharamshala: Today both India and South Africa teams reached Gaggal Airport to Play an ODI at HPCA Stadium in Dharamshala fixed for 12 March. On Tuesday, India lead by Virat Kohli and South Africa lead by Quinton De Kock arrived at Gaggal airport in the morning by Charted Flights.
Teams were received and welcomed warmly by the HPCA officials at the airport before they left for HPCA Hotel The Pavilion via road. HPCA officials also gave a splendid reception with flower garlands even after players from both teams reached Hotel Pavilion .
According to the HPCA communication the players of Team India and South Africa will rest Today , while on Wednesday, the players of Team India will practice from 10 am to 1 pm and the players of South Africa from 2:00 pm to 5:00 pm at the HPCA Stadium . On March 13, both teams will leave for Lucknow from Gaggal Airport at 11 am in a special flight.
Earlier on September 15 last a T 20 match was totally washed out here between the teams of these two Countries. Weathermen has again predicted rain on March 12 in Dharamshala, whereas HPCA officials are of the view  the  puja performed by them  on March 7 of this month at Indru Nag, the local rain God will avoid bad weather on March 12.