Inauguration of new psychiatry and de-addiction ward at DMCH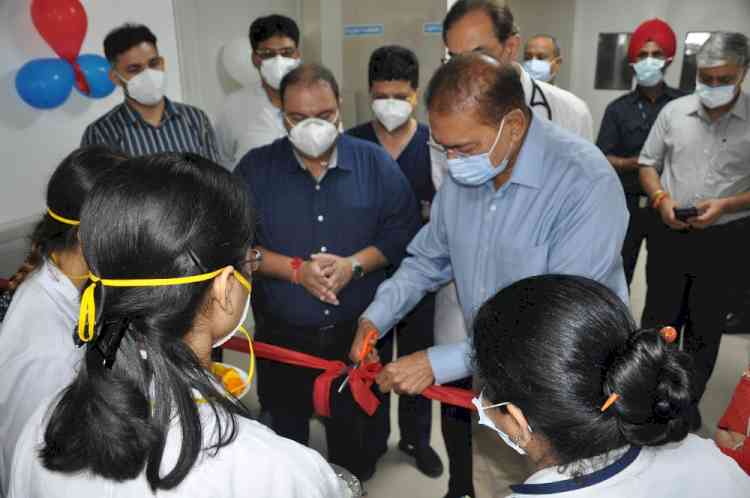 Ludhiana, August 25, 2021: A newly constructed Psychiatry and De-addiction ward was today formally inaugurated by Secretary of DMCH Managing Society Prem Kumar Gupta in the presence of Principal Dr Sandeep Puri, Medical Supdts., Dr Ashwani Chaudhary, Dr Sandeep Sharma, Dr Bishav Mohan and Dean Academics Dr Sandeep Kaushal
In his message, Prem Kumar Gupta stressed that DMCH in its endeavor to provide state-of-art facilities to the patients has always been in the process of upgrading its facilities and infrastructure.
Dr Ranjive Mahajan (Professor & Head of Psychiatry, DMCH) said that Department of Psychiatry at DMCH is well known for providing specialized treatment to patients with mental health disorders and also providing de-addiction facilities and treatment for the patients suffering from substance abuse.
Principal Dr Sandeep Puri along with Dr Chaudhary, Dr Sharma and Dr Bishav Mohan congratulated all faculty members of Department of Psychiatry in getting newly constructed Psychiatry Block functional for the treatment of psychiatric patients.   
The new Deaddiction ward has separate facility for male and female patients.