Inauguration of new office of PSPCL's Urban Estate, Patiala Subdivision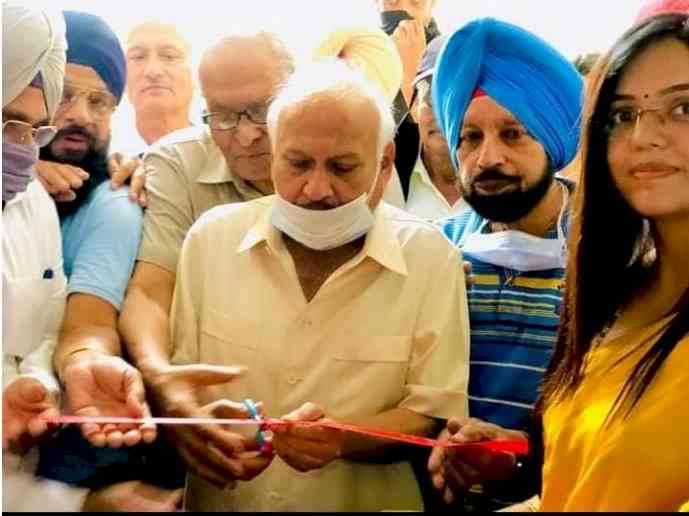 Patiala, September 2, 2021: Punjab cabinet minister Brahm Mohindra on Wednesday inaugurated the new office of PSPCL Urban Estate Sub-Division, Patiala set up at Urban Estate Phase-2, BSNL Telephone Exchange Complex. 
During the inaugural ceremony, Cabinet minister said that the office had earlier been functioning temporarily from Bahadurgarh for the last three years and more than 14,000 residents of the urban estate and adjoining areas have long been demanding the establishment of a PSPCL office in the urban estate area. 
He added that earlier, the residents of Urban Estate Phase-1,2&3 and adjoining areas like Deelwal, Noorkherian, Chaura, Lata Enclave, Professor Colony, Faloli, Shanti Nagar, Vidya Nagar had to travel about 5 km to Bahadurgarh for their power related problems. 
Cabinet minister Brahm Mohindra is also the MLA, Patiala (Rural) under which these areas fall. He was pleased to inform that the promise made to the citizens has been fulfilled as now the residents will get all the electricity related facilities in their own area and their complaints will be resolved in minimum time. 
PSPCL's Chief Engineer Er. R.S. Saini, along with SE S.M. Chopra, Sr.XEN Er.Sandeep Puri and SDO Er. Preeti Kiran were also presented on the occasion.