In this hour of crisis, students have to change learning habits : Dr.Sidhu
Amid coronavirus lockdown, SBS Tech Campus successfully completes curriculum through on-line education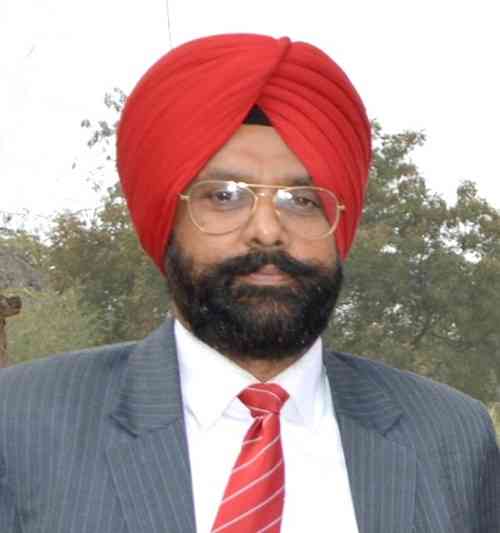 Dr TS Sidhu, Campus Director, Shaheed Bhagat Singh State Technical Campus, Ferozepur.
Ferozepur: When whole of the world is under lockdown due to threat of Covid-19,  the dedicated staff of Shaheed Bhagat Singh State Technical Campus, a premier Government technical campus of the Punjab, has successfully completed 85% of prescribed curricula of Graduate, Under Graduate and Post Graduate programs by taking on-line classes.  
Dr TS Sidhu, Campus Director, said that during lockdown it is a great inconvenience to all especially to the students considered as the future of the world. He revealed that the once bustling buildings of the campus are now filled with the sounds of silence. However we have managed to continue the teaching just in a different way and all the faculty members had switched over to conducting online courses well in time, with effect from 15 March 2020 with the latest available technology.  
He further said that the institute had completed around 50-55% syllabus before 15 March 2020, whereas during the lockdown, around 35% syllabus has been covered by almost all faculty members of different branches. The remaining 10-15% syllabus will be covered by end of April on the similar pattern. The faculty members used various online Software's and tools to compensate the academic loss of students amid Covid-19 pandemic. 
He further revealed that the faculty members took regular attendance and feedback from the students during online classes. The institute also motivated its students and faculty members to enhance their technical skills amid lockdown by joining free online courses being provided by Udemy, Courseera, Swayam, NPTEL, MOOC's and various other online platforms.
If the lockdown is removed, we will be in a position to conduct the exams as per schedule', said Dr Sidhu.
Dean Academics of the institute revealed that the faculty members used Google Classrooms, Google Meet, YouTube, Whatsapp, etc. for the completion of their syllabus through online Lectures, online assignments, problem solving and doubts clearing sessions. All the faculty members have uploaded their e-lectures in the form of notes, presentations and YouTube links through Google Classroom. 
Regular assignments are being shared with the students, and then evaluated within 2-3 days for the continuous evaluation of the students. We want the students to keep in touch with their teachers and the subjects. The response of the students was overwhelming. 
Dr Sidhu said, in this hour of crisis, we have to change the learning habits by switching over to the online facility which would enable personalize lesson formats as well as a more engaging, interactive learning process than to just memorize, replicate and then forget when the exam is over. 
Dr. Sidhu also made an appeal to the students to remain in their homes and take all precautionary measures as per the guidelines of the government from time to time and make best use of the lockdown period, by doing some creative works also.