IIM Calcutta, TalentSprint launch executive programme on global economy and digital money
Programme to empower 1000+ finance and investment professionals, business leaders, regulators and economists to be ready for the digital economy of the 21st century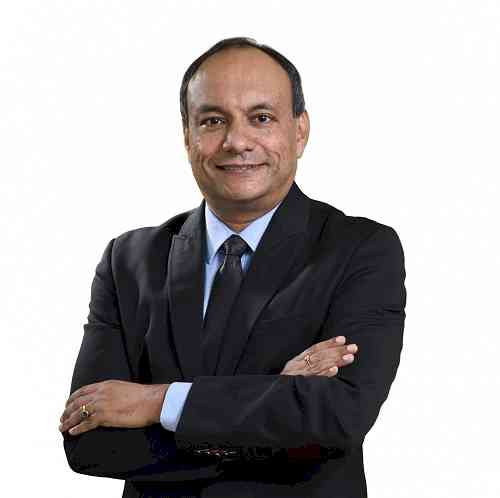 Dr. Santanu Paul, CEO & MD, TalentSprint.


Kolkata/Hyderabad: The Indian Institute of Management Calcutta and TalentSprint today announced the launch of Advanced Programme in Global Economy & Digital Money. The programme is designed to help finance and investment professionals, business leaders, policymakers, regulators and economists understand the impact of rapid digitalization and emergence of central bank digital currencies on the global economy. The first cohort of the programme, which commences in September 2020, is now open for applications.  

Over the last century, digitalization has led to significant changes in the global economy. With the thinning of economic borders, events in one country are impacting other countries and the global supply chain of economic activities is expanding rapidly. Money, which has always occupied a central place in the global economy, has undergone significant transformations. Post pandemic, the forces of digitalization are accelerating even as, in the short term, the forces of globalization may appear to be decelerating. As new macroeconomic trends disrupt existing market structures and realign modern global trade and capital flows, the fear that banknotes may no longer be safe from a public health perspective is reigniting regulatory attention on digital currencies. We are at the dawn of a new era where digital money will very likely reshape the global economy.
 

Dr. Partha Ray, IIM Calcutta Professor and Programme Co-Director, said: "The distinction between money and data is blurring at a fast pace.  Digitalization, which is already happening at a massive scale and speed, will be fueled further by the emergence of central bank digital currencies. The post-pandemic global economy could usher in a new normal. Through this programme, we aim to teach professionals and decision-makers how to harness these techno-economic disruptions to drive superior outcomes in terms of growth, profitability and policy."
 

Dr. Santanu Paul, CEO & MD, TalentSprint, said: "This programme is being launched at precisely the right moment. Building a solid understanding of the digital economy and the future of money is now critical for anyone who needs to prepare for a disrupted world economic order and a rapidly evolving regulatory landscape. TalentSprint is delighted to partner with IIM Calcutta to bring this state-of-the-art programme to the market. This is the third executive programme we have launched in partnership with IIM Calcutta, and we look forward to many more."
 

The six-month programme will be delivered in hybrid executive format with live interactive online sessions via the TalentSprint digital platform iPearl.ai. The programme is accepting applications for the first cohort, which starts in September 2020.