IIA elects office-bearers for 2021-2022
Ar Sanjay Goel one of the directors of Ludhiana Smart City Ltd (LSCL) was elected Chairman of Indian Institute of Architects Punjab Chapter for another term of two years (2021 and 2022)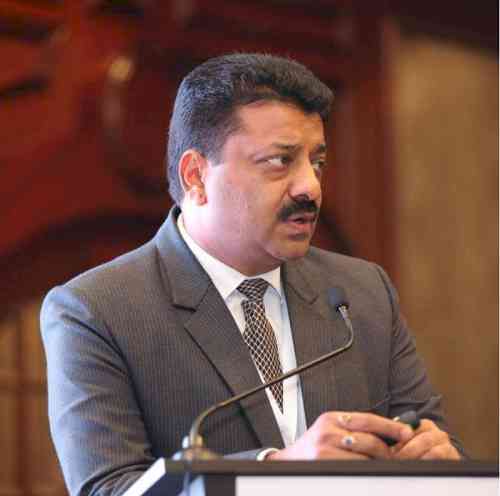 Ar Sanjay Goel.


Ludhiana: Elections were conducted under the supervision of Syed Rizwi - IAS, Ministry of Education, Government of India and were conducted by scrutineers appointed by Indian Institute of Architects,  Head Office, Mumbai .
Election results are uploaded on website of Indian Institute of Architects (Indianinstituteofarchitects.com). Elections were simultaneously conducted for National Body, Chapter/State Bodies and Centres/Cities.
There are more than one lakh twenty-five thousand architects in India and the number is growing fast  with operation of about five hundred architecture colleges scattered all over country.
Ar Harinder Boparai - one of the leading practicing architects from Ludhiana got elected as Chairman of IIA Ludhiana Centre (IIALC) along with Ar Balbir Bagga - Vice Chairman,  Ar Rajan Tangri - Treasurer and Ar Bimaldeep Singh- Secretary. 
Chairman Sanjay Goel team at state/chapter level includes Ar Pritpal Singh Ahluwalia- Vice Chairman, Ar Yogesh Singla - Treasurer, Ar Dinesh Bhagat and Ar Anmol Rattan as joint secretaries. Ar Atul Singla, Ar Sanjeev Aggarwal, Ar Rajinder Sandhu, Ar Rupinder Ahuja got elected as heads of Jalandhar, Amritsar, Patiala and Bathinda respectively. 
Executive members were also elected in all teams. 
Team IIALC has performed excellently during past years not only at district or state level but at national level too. IIALC has successfully organized many seminars , educational tours , panel discussions and symposiums on architecture. Ludhiana is having more than one hundred members of IIA . Aim of the new body is to further uplift the standard of architecture on all fronts including special focus on those studying in bachelor of architecture ( B ARCH ) .
Role of architecture - mother of all art forms ,  we all know is most important in our day to day life as total built environment is designed by architects - planners , so government must give more concentration on this creative profession as only smart/livable conditions will lead to a great nation. 
Installation of new executive of architects shall take place in Ludhiana on 31st January 2021 .
New teams on all fronts  shall work as per national road map as well as local requirements. 
Different working committees will be formed in coming days to effectively work on all fronts and to support local government.