Ice-Breaking, Engaging Sessions for new MSc students held at UIFT&VD, PU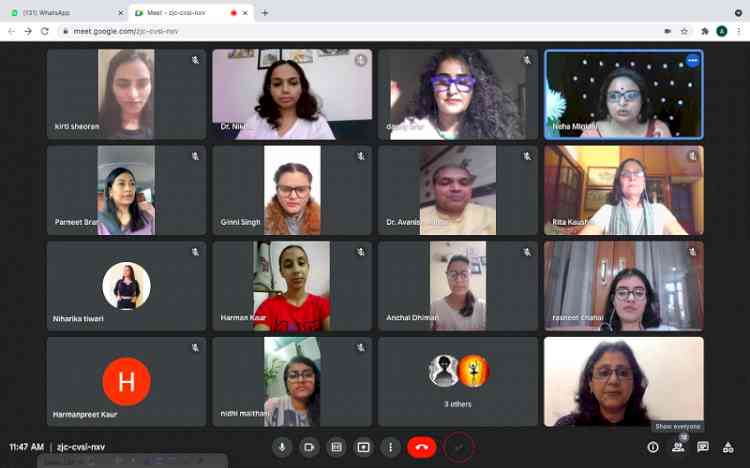 Chandigarh, September 23, 2021: The new students of Master's Degree (Fashion & Lifestyle Technology) at University Institute of Fashion Technology & Vocational Development, (UIFT & VD), Panjab University, Chandigarh were welcomed with a series of Ice-breaking and engaging orientation sessions online today.
            A special invited lecture was conducted by Dr Neha Miglani on 'Creating a Personal Brand' in which she elucidated nuances of personal branding and the significance of establishing an identity with one's work. The thrust was on values and principles to keep in mind when one launches themselves in the industry. 
            Dr Megha Sharma took the second lecture on "Integrating Fashion Study" in which she shared her experience of creating a career out of a not-so-conventional field like fashion studies. 
            Dr Anu H. Gupta, Chairperson of U.I.F.T. & V.D., took a bridge session with students and introduced them to the department followed by an all-faculty online introduction of faculty members with new students.
            The last lecture of the orientation day was conducted by Dr Namita Gupta, who spoke on "Human Rights and the Fashion Industry". She talked about many concepts related to Fashion Industry like fast fashion, fair practices, fair wages to workers, concern for the environment etc. Students were encouraged  to design and work on concepts which are environment friendly. 
            Students shared their concerns and gave constructive feedback regarding their expectations of being in the department. "We are very excited about the new session and we are glad to be back to our department where we did BSc," said Niharika, a student of MSc.