ICAR-CIPHET organized Master Trainers' Training under PM FME Scheme
Total six university Asst. professors and Principal Scientists from Andhra Pradesh, Assam, Gujarat, and Telangana participated in the training programme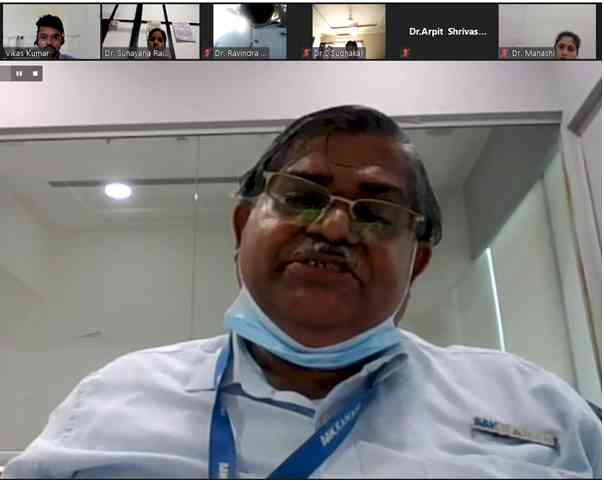 Ludhiana: A 5-days online training of master trainers on 'Fats and Oilseed Products Processing' sponsored by Ministry of Food Processing Industries (Government of India) in PM FME scheme under Aatmanirbhar Bharat Abhiyan was organized by Transfer of Technology Division of ICAR-CIPHET, Ludhiana for the second time from 29 July 2021 to 3 July, 2021. 
Total six university Asst. professors and Principal Scientists from Andhra Pradesh, Assam, Gujarat, and Telangana participated in the training programme. About twenty experts from ICAR research institutes (ICAR-CIPHET, Ludhiana, ICAR-NDRI, Karnal, ICAR-IIOS, Hyderabad), State Agricultural University (GADVASU's Veterinary College, Rampura Phul and Dairy College, Ludhiana) and Industry (AAK Kamini Pvt Ltd, Mumbai) delivered lectures in specialized area.
The participants were apprised about engineering processing technologies, processes, quality, food safety and standards and other aspects of oil and fat products from plant and animal origin including milk, meat and fish. The master trainers will train the district level trainers who in turn will assist and guide the entrepreneurs for establishing the oil processing units under One District One Product (ODOP) initiative. 'The training programme was designed to impart crucial information required for Master Trainer and organisers  to succeeded in their objective', said Dr. Chourat Sudhakar, Head, Agricultural Research Station, Tandur (Telangana) and one of the trainee. The training was jointly organised by ICAR-CIPHET, Ludhiana (Punjab) and IIFPT, Thanjavur (Tamil Nadu). Under the guidance of Dr. Nachiket Kotwaliwale, Director, ICAR-CIPHET, Ludhiana, the training programme was coordinated by Dr. Sandeep Dawange, Mr. Vikas Kumar, and Dr. Ranjeet Singh from ICAR-CIPHET, Ludhiana. The Institute has also trained 23 Master Trainer in first batch in January 2021. Training of Master Trainers programme is designed to provide opportunities to Master Trainers for the development of skills to facilitate, create and manage a learner based environment.