IACC aims for $500 billion bilateral trade between India and US
Author(s): City Air NewsSeen Donald E Mulligan, Dy Consular General of Consular General of USA, Hyderabad seen addressing the gathering at the 50th Foundation Day Ceremony of IACC. Hyderabad, October 25, 2017: Indo-American Chamber of...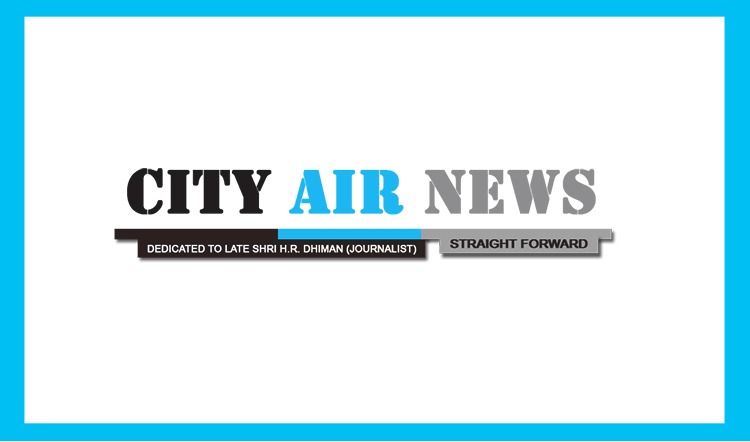 Hyderabad, October 25, 2017: Indo-American Chamber of Commerce (IACC) turns 50 and celebrates Golden Jubilee Celebrations. AICC's Andhra Pradesh & Telangana State Chapter, organised 50th Foundation Day Celebrations of IACC here in the city on Tuesday night.
To mark the occasion and celebrate it befittingly, "we are putting together an ambitious agenda for celebrating our fifty years of existence in a grand scale" informed Srikanth Badiga, newly elected Chairman of AP & TS Chapter.
Some big ticket events across the country, frequent interfaces with businesses in the US, increased dialogue with stakeholders including administrations of both countries, funding agencies in both countries and a lot more on the anvil, he added. And stated that the Chapter would focus on Women Entrepreneurship and SMEs. We will also focus on local companies collaborating with companies in US particularly in Manufacturing, Education and Sports, he told.
The Indo-American Chamber of Commerce (IACC), has set a target of $500 billion through bilateral trade between India and US, by 2022 from the current level of $116 billion, Srikanth Badiga informed.
Donald E. Milligan, Deputy Consular General, Consulate General of the United States of America, Hyderabad graced the celebrations as Chief Guest and Jayesh Ranjan, Principal Secretary IT&ES, Govt of TS as Guest of Honour.
Delivering his special address Donald E. Mullingan said Global Entrepreneurship Summit to be held next month in Hyderabad will be a tribute to innovation and the entrepreneurial spirit of people.
He termed IACC as a very important institution that has been a driving force in promoting US and Indian economic engagement.
India and the US are now "Major Defence Partners", a special category created just for our relationship, Donald Mulligan added.
Concluding his address Mulligan said that the consulate is striving to promote state-to-state and city-to-city commercial exchanges.
Addressing the gathering Jayesh Ranjan said that GES is going to knock our doors in less than a month and urged IACC to partner with State Government to continue the buzz of entrepreneurship even after the GES meet is over
Jayesh also suggested IACC to help SMEs by facilitating them source right technology from US in a similar way Singapore helps its SMEs rather than extending subsidies.
Srikanth Badiga, Vijayasai MEKA Chairman and Vice Chairman of IACC Hyderabad, Nrupender Rao, the doyen of Pennar Group, Gowra Srinivas, Chairman of FTAPCCI, several past presidents of IACC and other office bearers of IACC, Government officials, representatives of trade and industrial bodies like FATPCCI, FIEO, EXIM Bank, Telangana Trade promotion council etc and other chambers graced the program.
All the past chairmen of AICC were felicitated for their contribution.
Welcoming the gathering, Srikanth BADIGA, Chairman of the Chapter said let me take this opportunity to give tributes to our Founding Members, Past Presidents at National, Regional and Chapter levels and all those who worked tirelessly for nurturing this body to the pre-eminent position it occupies at present.
In terms of bilateral trade, the target set by the IACC is to peak it to the level of US$ 500 billion by 2022. The present level of trade is in the vicinity of US$116 billion informed Srikanth BADIGA.
But some of the recent developments, thanks to the initiatives taken both at the government and private sector in two countries, have given us a ray of hope of reaching that figure in time. The recent import of crude oil from the US, for the first time in the history of India, increase in the volume of imports in defense and aerospace sectors, flow of tourists to each other's country, cooperation in the healthcare sector and increased number of Indian students seeking admissions in the US universities etc. are indicators that overall, gross trade volumes are picking up, Srikanth added.
IACC was established in 1968. It is the apex bi-lateral Chamber synergizing India-US Economic Engagement. It was started by Ambassador Chester Bowles along with the then Industry leaders and visionaries like Mr. S L Kirloskar, Mr. Harish Mahindra, Mr. H. P. Nanda, Mr. Ambalal Kilachand, Mr. A. M. M. Arunachalam, Mr. Frederick Fales and Mr. John Oris Sims for enhancing US India Economic Engagement.
Today IACC has pan India presence with 2400 members, representing cross section of US and Indian Industry.
IACC's vision is "To be the principal bilateral chamber committed to the promotion of industrial, economic, business and commercial activities between the united states of America and India".
And it's Mission is to act as a catalyst in promoting economic growth between the two countries and to protect and promote the collective bilateral needs and interests of the Indo-US business community. And also lobby with two governments on significant bilateral issues affection Indo-US commerce.
Date:
Wednesday, October 25, 2017