I relate to this show on another level because of the relationship I had with my father
Says Shweta Gulati of Sony SAB's Tera Yaar Hoon Main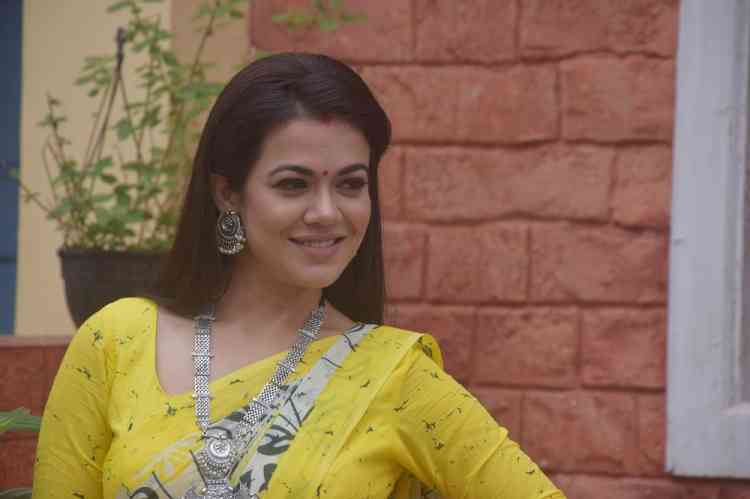 Shweta Gulati-Jhanvi in Tera Yaar Hoon Main.


1.       What made you accept this show- Tera Yaar Hoon Main? How does it feel to be associated with Sony SAB?
The story and the concept of Tera Yaar Hoon Main is what inspired me to accept the show. It is so unique that I had to be a part of it. Secondly, the show was on Sony SAB. My association with the channel has been so long and such a wonderful one. So, an amazing concept coming on a channel that has been my home, I had no reason to deny.
I am glad the makers came up with such a concept that hasn't been touched upon yet in the Indian television industry. Our writer Amit Aryan came up with such a beautiful story.

2.      Please share something about your character.
My character, Jhanvi, is a very positive, caring and a loving housewife who got married very early in life. Family is her priority and everybody loves her. She is the one who binds the entire family together. She also tries to bridge the gap between her husband and her son, trying to bring them closer in any way she can.

3.      Like in the show, the son is closer to his mother than father? Were you close to your mother while growing up?
I guess, all the kids are closer to their mothers in the beginning. A child's emotional connect with its mother starts way before the child is born. It is somehow easier to speak to our mother than to our father. I too was closer to my mother before I developed a bond with my father. Everything that had to be conveyed to my father, was always via my mother.
My father was with me how Rajiv is with Rishab in the show. The only difference is, he didn't consciously try to become my friend. However, later our bond grew stronger and the last 15 years of his life, we were closer and would share things more often than earlier. So, I relate to this show on another level because of the relationship I had with my father.

4.     How difficult or easy is it for you to play the role of a mother to a teenage child? Did you do any special preparations?
I am not a mother in real life so yes, it is difficult for me to connect with most of the emotions. However, since it is the fourth month of shooting, I think I have got a hang of my character and I think I am understanding those emotions better. There was no preparation time for me because the moment I was cast, we went on floor. But, I think with every scene, it got easier for me. Additionally, my director and production house are wonderful and they helped me in the process. My co-actrors are amazing- Ssudeep, Rajendra Ji, Jaya ji, everyone was a help. We all help each other in the scenes and that makes the entire team so amazing and also easy to work with.

5.      How has the experience been, shooting for Tera Yaar Hoon Main?
The experience has been delightful so far. I think because the show has been written so beautifully, every morning you want to wake up and go to the set to do something nice. The story, concept and the team make you feel like you want to go to the set every day. That's the positivity we carry on the set and that pushes us to do better.
We have fun in every scene. Especially when I have my scenes with Ssudeep, it's beautiful to shoot as it comes out magical too. The most fun we have on sets is when the entire family shoots together.

6.     Any message for the viewers?
 I would like to thank all the viewers for showering so much love upon us and appreciating the show. Tera Yaar Hoon Main is a beautiful, different and a slice of life story that we are bringing to you in these difficult times. So, please do watch it as I am sure it will touch some chord in your heart in some way or the other.