I can never refuse any Sony SAB show
Says Jeetu Shivhare aka Nanhe from Jijaji Chhat Parr Koii Hai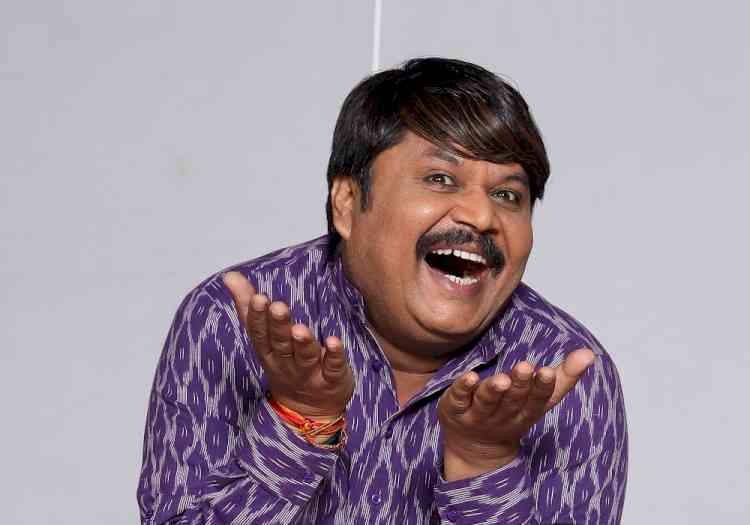 Jeetu Shivhare as Nanhe in Sony SAB's Jijaji Chhat Parr Koii Hai.
•    What made you accept the show? How does it feel to be associated with Sony SAB once again?
•    I can never refuse a Sony SAB show and my role was so different from what I have done before. I feel it is so important to challenge oneself after doing a hit-role to try and experiment with new things. The Edit II Production has different hit shows and the team-work ambience and working with my old friends fascinated me to associate with this show. Sony SAB is already a home for me and now that I have my family too, we enjoy a lot on the sets.
•    I have an older association with Sony SAB, and I feel it is a platform for deserving actors of our TV industry. It is the place where I have grown gradually to an artiste, so it has always given me a motherly feeling.
•    What makes this show unique? What are your thoughts on mystery blending with comedy?
•    This show has a blend of mystery with comedy, which will not scare off the children, but they will enjoy it with her. The target was to make this CP 2 (mystery girl) the dream- ghost for every child that they are fascinated by her, instead of being scared, and Hiba has stood up to the expectations for the role. I feel the thrill element of any show keeps its audience hooked to the show and this is challenging for all the artists of Jijaji Chhat Parr Koii Hai, including me, to make this show a hit as it is something very new that the TV industry has come up with- a comedy blend mystery genre. The response that we have got till date are mostly positive and I believe that this show is a full package of entertainment that Sony SAB has gifted to its viewers.
•    What can the viewers expect from Jijaji Chhat Parr Koii Hai?
•    Everyone has enjoyed the first season of this show and repeating the same was not an option. So, the whole production team decided to experiment with something new with the same cast, for which I can say other than the name of the show, everything about it is different from last time. Every unit of the team is working hard day and night to make their experiment a success.
•    Please share something about your character.
•    My character, Nanhe is an Old-Delhi guy in his true form with a conservative mindset of doing a specific job since his birth, he has never even tried to extend working out of the box.
•    The whole accent and look of my character is also very different for the show and I owe it all to the efforts of team-work. 
•    Is there some pressure to be associating with a show which has a huge fan base?
•    I believe that actors are not allowed to take the pressure, so there was no pressure at all from any end, either mine or the team. All my focus was to ensure, I work with the team to ensure we deliver a show that our fans love.
•    Either I talk about Anup Ji or the whole team, they have always been besides me to back me up with whatever support I have needed to get into the character of Nanhe. The team has worked very hard to build the character of Nanhe, who is different, and it will surely work for the show.
•    How has the experience been shooting with your new co-stars?
•    It's an amazing feeling to work with such co-stars, even though they are new as a co-star to me but most of them are my old friends- be it Anup Upadhyay, Sucheta Khanna, etc. All of us on the sets work hard together and we have a family like atmosphere every time we are shooting, even with Hiba Nawab and Shubhashish Jha.
•    What is the best quirk of your character which will make the viewers love Nanhe?
•    The quirk of my character is something which will be certainly appreciated. My former character of Gadha Prasad has been showered with immense love from the viewers, which makes me terrified to act very well to this character as well. In the show, there are some catchphrases (Takiya-Kalam) used by different characters and are drawing the viewer's attention.
•    Any message for the viewers.
•    Sony SAB's shows always have a message for its viewers- to be healthy and happy. The show Jijaji Chhat Parr Koii Hai also consists a message and I think it is the need of the hour to be happy. So, I urge all my fans to keep watching and loving us.