Hurricanes Team Wins Final Of IDM CCL Season 6 Tournament
Author(s): Rajat KumarWinners of IDM CCL Season 6 Tournament played at DAV College Ground, Jalandhar on Wednesday. Jalandhar, October 7, 2015: The final IDM CCL season 6 tournament was won by the Hurricanes team in style by beating the...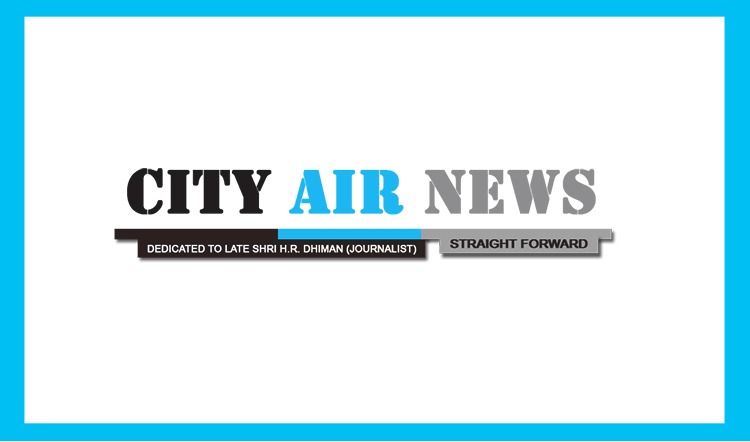 Jalandhar, October 7, 2015: The final IDM CCL season 6 tournament was won by the Hurricanes team in style by beating the runners up Musketeers team in the finale match played in the DAV Ground.
Hurricanes with their awesome performance won all the hearts and the tournament too , in the Dav ground which was filled up with many spectators .
Musketeers after winning the toss chose to field , and hurricanes posted a score of 109 runs in 20 overs ,where the captain Sahil contributed important 25 runs, Himanshu scored 24 and mukul scored 22 runs and musketeers bowlers Kashish took 3 wickets , and Lovish, Shivam and Prashant took 2 wickets each .
During the half team both the teams were introduced to the revered chief guest at the occasion Shri Amarjeet Singh Samra (ex cabinet minister Punjab) and he put forth his gratitude to be given a chance to address them as the chief guest . He congratulated Principal Dr B B Sharma , President commerce forum Dr Sanjeev Sharma , Event manager Prof Manish Khanna for the grand success of the tournament and quoted "in an era of tensions , organising such tournament is not everyone's cup of tea , and making them a grand success is next to be impossible , but the grand management ,hardwork and dedication of commerce forum has made the tournament a grand success " and further he appreciated the Dav college as the best college of the region where students are taught discipline for life .He donated 11000 rupees to  the college.
Principal Dr B B Sharma addressed every one and talked about the significance of games in human lives , and appealed to the students to incorporate the sportsmanship nt just in games but in daily life too ,and he said winning or losing is not important what's important is participating and he congratulated the commerce forum for the grand success .
Officiating HOD Prof VK Sareen took pride in Commerce Forum for organising such an incredible event , which not only enhances physical health but leads to motivating them , which inspires them to become a good personality , and he congratulated Dr Sanjeev Sharma , Prof Manish Khanna for the grand success of the event .
In the musketeers innings , they traded away like playing cards and the team got all out at 41 runs ,and manjot took 3 wickets and hurricanes won the beautiful trophy. Sahil Mahey made 25 runs and got 4 wickets, and in an one sided match hurricanes won the match in style  and became 2015 champions , And Sahil won the man of the match.
In the afternoon session the revered chief guest at the occasion was Shri Avtar Henry who motivated the players a lot and appealed to the players to indulge into physical activities , which would lead to their health and they would excel in academics and would contribute to national development and be one good citizens . He asked the students to remain away from addictions as 75% of the youth is involved is addicted . it's the sole responsibility of the college to make their students aware of such addictions and make them stay away from them , and DAV is performing the responsibility very well .He donated Rs.21000 to  the college as his family is an allumni.
Man of the series was won by Sahil mahey , best captain was won by Lovish , best batsmen won by Naveen , best bowler Rahul Sharma , best fielder Suraj and best wicket keeper was won by Mukul Jain . Special category awards included fastest 50 by Himanshu , hat trick by Ishparneet , Naveen for maximum sixes , maximum fours by Sourav.
Dragons won the top scorer award by scoring 627 runs , and rockers won the top disciplined team award .
Shri Kulwinder Mahey was honoured as guest of honour as an ex alumni , Dr Manu Sood and Prof Saurabh Raj were honoured for their ground management and assistance .
Prof Vijender , Prof Sandeep , Prof Bhuvan Lamba, Prof Sandeep Dua were honoured for being the organisers . For awesome umpiring Prof Naveen Sood , and commentators Prof Arun were honoured .
The march jury was also honoured including Prof Arun Mehra,Prof Ashok Kapoor , Prof Rajiv Sharma , Prof Rajiv Puri and Prof Amit Jain .
President Dr Sanjeev Sharma, event manager and Dean public relations Prof Manish Khanna were also honoured for their incredible support throughout the event without them nothing had been possible.
My fm team had also come for special coverage of the event.
In the end President Dr Sanjeev Sharma put forth his vote of thanks to everyone who gave their valuable assistance directly or indirectly . He thanks the sponsors IDM , tracer shoes ,FC Sondhi group for their collaboration and thanked the principal and HOD of commerce department for their never ending support and special thanks to event manager Prof Manish Khanna whose management instincts and price less leadership and media coverage made the event a glorious success.
The entire event was hosted by Madhur Chopra.
Prof Naveen saini ,Dr Satish Ahuja, Prof Manav, Prof Nidhi, Dr Manu ,Prof BB Sharma ,Prof Manish Arora ,Prof Sukhdev Randhawa, Prof Isha ,Prof Parul were present to grace the finale.
Date:
Thursday, October 8, 2015