Hundred percent population of Kangra district is vaccinated with both doses of Corona
50 percent people have got protection even for the third dose, there is no need to panic: DC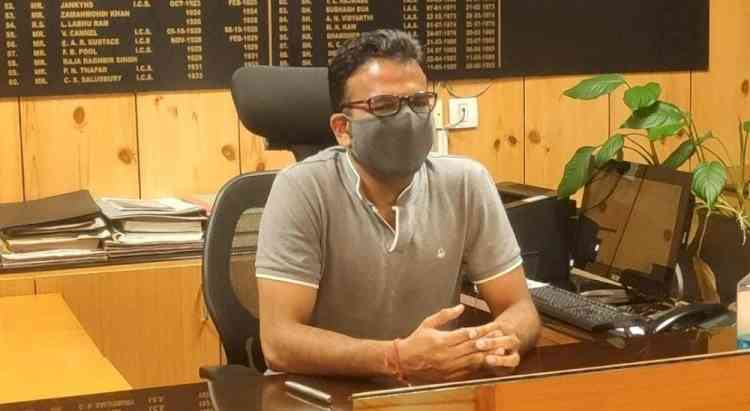 Deputy Commissioner Kangra Dr.Nipun Jindal.


Dharamshala, January 4, 2023: Deputy Commissioner Kangra Dr.Nipun Jindal said in a statement issued today that 100 percent of the population of Kangra district has been vaccinated with both the doses of Corona. At the same time, about 50 percent of people have also got the precautionary dose (third dose) too. "So no one needs to worry about it, we are fully prepared to deal with the emerging situations related to Corona around the world and all precautions are being taken.  All arrangements were made earlier by the administration in the district to deal with Corona and the health department is fully prepared to deal with any kind of situation in future. At present there are only two active cases of corona in the district and they too do not have any serious symptoms.The administration has sent the requisition to the state and central government for the precautionary dose and it will be available soon in the district," said DC.
Chief Medical Officer Dr. Gurdarshan Gupta said that the first dose has been administered to 13 lakh 73 thousand 471 people in the district while the target population was 13 lakh 60 thousand 441. He said that there 13 lakh 34 thousand 119 people have got the second dose. The CMO said that about 50 percent of the people in the district have also been given a precautionary dose, whose number is 5 lakh 76 thousand 169. He said that the Health Department is fully prepared to deal with all kinds of emergencies related to Covid in the district.