Huge opportunity from companies looking to shift from china in covid aftermath, Capt Amarinder tells Punjab Industry
Points to reopening of 78pc industry and stay-back by 68pc labour as good signs for state's economic revival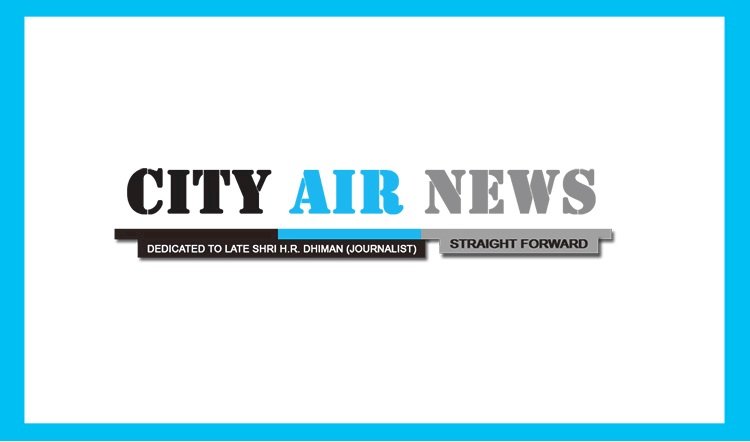 Chandigarh: Punjab Chief Minister Captain Amarinder Singh on Friday assured the industry of his government's full support to ensure 100% operationalisation over the next few days, pointing to the huge opportunity they had to grow in view of the increasing number of companies looking to shift from China.
His government was already in touch with several countries to invite them to invest and set up industrial units in Punjab, said Captain Amarinder, adding that he was confident that the state would be able to attract a lot of industry from China.
Promising to take their suggestions into account to facilitate the revival of the state's economy post Covid lockdown, the Chief Minister underscored the role being played by industry in the development of Punjab, and their continued efforts to restore normal business in these difficult circumstances.
Interacting with industry stalwarts at a Video Conference on "Action plan to revive Punjab economy post Covid lockdown", the Chief Minister thanked them for taking on the difficult challenge of resuming operations in the midst of the pandemic, and despite the difficulties caused by the various curbs in place to prevent the spread of the Coronavirus.
With 78% industry already having resumed operations, and 68% of the migrant labour choosing to stay back in the state, the Chief Minister directed the Industry Department to expedite the process of providing clearances and ensuring further ease of business to out the industry back on track at the earliest amid the easing of restrictions amid the continued lockdown.
Exuding confidence of early resumption of the remaining industry over the next few days, the Chief Minister disclosed that no train had left with migrant labour from the state today, which was a good sign and indicative of the fact that the workers were satisfied with the arrangements made for their care during the curfew/lockdown.
Industry Minister Sunder Sham Arora said in addition to the large number of workers who had chosen to stay back in Punjab, there were many who wanted to come back in the light of the opening up of an increasing number of industrial units. The state government was planning to write to the Centre to arrange for trains to bring back such migrant labourers keen to come back from other states to Punjab, he said.
Thanking the industry for supporting the government in ensuring that migrant labourers in the state faced no problems, as per the Chief Minister's instructions, Arora also promised all possible measures to ensure smooth reopening of industry.
Earlier, leading industry stalwarts suggested various short term measures and urgent interventions to support the economic revival of the state. Representatives from a wide spectrum of sectors, including Manufacturing, IT, Start-ups, Agriculture, Healthcare & Pharma, Education & Skill Development, Media, Real Estate & Tourism,  came out with general and sector-specific recommendations to put industrial growth in Punjab back on track.
 
Besides seeking permission for technological upgradation of industry in the red zones to ensure continuity of operations, Sushen Mittal - Director, Aarti Group, which has already tied up with Tata Steel to start a scrappage plant by the end of the year, also underlined the need for a formal scrappage policy. 
Monte Carlo Fashions Ltd. Executive Director Rishab Oswal was in favour of waiver of fixed electricity charges, in addition to formulation of an Industrial Park Policy for within the Local Government areas.
Gaurav Munjal, Managing Director of Hero Ecotech Ltd., suggested reduction of GST from 12% to 5% on cycles, and urged the state government to raise the issue with the GST Council.
Komal Sharma Talwar, a woman entrepreneur representing TT Consultants, called for amendment to IT Park Policy to provide relaxations with respect to property auctions, ownership transfers, right to sell property etc.
Netsmartz Group Founder & CEO Manipal Dhariwal stressed the need to promote Robotics focused IT industry, while Param Singh, Founder of MoooFarm social start-up, suggested approaching the diaspora to support the start-ups as angel investors. Taranjeet Singh, CEO and Founder of AgNext, stressed the need for incentives to develop Punjab as a global base for start-ups. 
Dr. A. R. Sharma, Chairman of Ricela Group of Industries, called for a policy on Agro business for Punjab on the lines of Gujarat, while IOL Chemicals and Pharmaceuticals Executive Director Vikas Gupta underscored the need for availability of surface water for industry, establishment of skill development centres and promotion of manufacturing of pharma machinery.
DCM Group of Institutions  CEO Anirudh Gupta suggested specialisation of IT and tying it up with industry, skill education at school level, and deployment of new-age technologies in new institutes. College pass outs may work in government departments as interns for 3/6 months, he further proposed.
Sandeep Bansal, Managing Director of 9x tashan and Pitaara TV Channels, supported establishment of a Punjab Censor Board,  while Umang Jindal, CEO of Homeland Heights, wanted inclusion of real estate in Invest Punjab as any other industry, along with reduction in stamp duty charges, at least for the period of 1 year, for purchases post June 2020. Jindal also suggested incentivization of developers and self-certification of PPCB NOCs.
RS Sachdeva, Mentor, Punjab State Chapter of PHDCCI, emphasised on the importance of timely clearances, SPVs for industrial focal points, time-bound resolution of VAT and C-forms related issues, among others.